Get kids active with Fit For Sport's Spring & Summer Holiday Camps that are full of pulse-raising sports and activities!
Fit For Sport, the UK's leaders in engaging and educating children through fun, physical activity are inviting your child to join them at their fun-packed Holiday Camps running at our school this Spring and Summer! Available for children ages 4-12 years – Fit For Sport holiday camps offer families flexible and affordable childcare solutions through pulse-raising multi-activity programmes within a safe, supportive and fun environment. Your child can expect an explosion of endless sport and activity as they promise to deliver such an amazing experience, your child will be desperate to come back!
All activities are underpinned by their Whole of Child philosophy that ensures kids are continuously engaged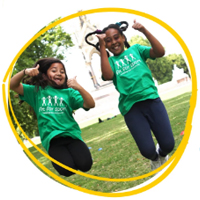 during their time with Fit For Sport. This philosophy provides a basis for all of their programming and split into six categories; Skills for Sports, Let's Get Moving, Wellness, Learning to Thrive, Learn Through Play & Express Yourself.
See the website to see Fit For Sport's sample activity schedule!
As well as the above activity categories, did you know they also offer exciting Weeks in Focus, Special Events and Splash Attack activities at selected venues?
Running every school holiday, Fit For Sport Holiday Camps are full of engaging sports and activities! At Fit For Sport, they put children at the centre of everything they do – ensuring each day is filled with opportunities for your child to:
keep active with a wide range of options
build confidence through learning new skills
enjoy positive social interaction experiences with friends in a safe environment
discover new activities delivered by expert play leaders
enhance wellbeing through promoting happiness, mindfulness and kindness
Claim 15% off with an exclusive Raring2go Discount! With so many families already securing their child/ren's spots – ensure your child doesn't miss out on all the pulse-raising activities by securing their spot with a, Raring2go only, 15% discount.
Find your local camp page, further information about the exciting holidays ahead and confirm your booking now at: https://www.fitforsport.co.uk/holiday-activity-camps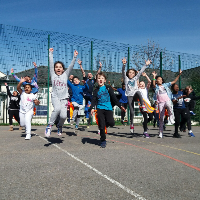 Booking Information
Book via their website at https://www.fitforsport.co.uk/holiday-activity-camps or call their friendly bookings team on 020 8742 4990. For any further information including, help booking, safe practice information and Parent FAQ's please visit www.fitforsport.co.uk.
Raring2go! Discount Available
Weekly Booking Discount Available
Childcare Vouchers Accepted
HAF funded spaces available for eligible families
Flexible Payment Options

Book now, pay later… Fit For Sport are always aiming to offer families flexibility with bookings. Don't let your child miss a moment of their Easter holidays by using Fit For Sport's handy instalment plan that allows families to spread the cost over smaller, more manageable monthly instalments.
If you have any further queries please don't hesitate to call the friendly bookings team on 0208 742 4990 or drop them an email at enquiries@fitforsport.co.uk
Find your location below…