Princess Parties & Visits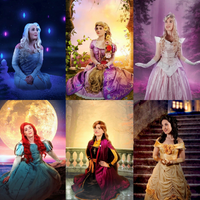 Enchanted Kingdom Princess visits are sure to add that extra magic to any event or party. All of our performers are highly trained professional singer/actors, who absolutely love bringing to life your child's favourite Princesses. This coupled with our attention to detail, the highest quality costuming and our passion for creating incredible memories, ensures that your child receives nothing but the best.
We are based in the city centre of Hereford and will travel free of charge to anywhere within a 5 mile radius. For visits outside of this catchment area, a 45p per mile surcharge will apply.
Please complete the availability form here if you're interested in booking a party/visit.
Enchanted Kingdom: Latest event
Princess Summer Concert – Summer Holiday Event
Hereford's best rated children's theatre experience.
6th – 21st August 2022. Tickets on sale now!
Let the magic begin…
Step into the Enchanted Kingdom and prepare to see your little ones Princess dreams come true. Starring The Little Mermaid, Moana & Merida. Hereford's only professional theatre venue aimed specifically at children, where you don't just get to be wowed by our incredible live singing Princesses, but also get your own private audience with the stars of the show in a personal meet and greet after the performance. We guarantee the most authentic Princess experience for miles around, with all footage and voice recordings for our promotions being of the actual performers you will see on the day… So what are you waiting for? Get those ticket today!
Professional photos will be taken which can be purchased at your own discretion.
All visits will last between 45 – 60 minutes depending on your place in the queue to meet the Princesses.
Show Duration – 30 minutes.
August dates: 6th, 7th, 12th, 13th, 14th, 19th, 20th & 21st
Book Tickets: www.enchantedkingdomhereford.co.uk/summerprincessconcert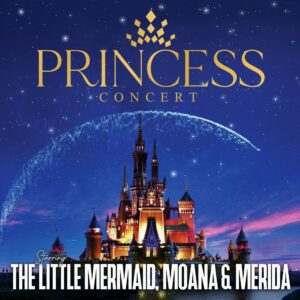 Location
First Floor, Maylord Shopping Centre, Maylord Street, Hereford, UK, HR2 6DZ