Before COVID-19 hit the UK, Escape Room experiences were all the hype. As everyone entered a national lockdown, a local couple from the West Midlands took on the challenge of creating a new Escape Room venture in Stourbridge high street. After many months of late nights, early starts and hard work, Courtyard Escapes Ltd is now open and ready to entertain you!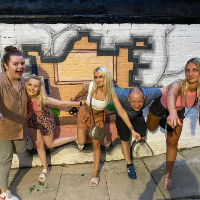 Courtyard Escapes is an independent and local run company. Company director Jess says "If you're an expert escapologist or brand new to escape rooms, we've got you covered. We're ready to immerse you and your friends into some exhilarating, family friendly fun, and after COVID- that's exactly what we need!".
As a team of 2-6 players, you'll enter a room filled with thematic narrative to work together solving riddles and puzzles along the way and escape the room in less than 60 minutes. Courtyard Escapes has two games on offer: Archibald's Legacy and Chocolate Fix. Archibald's Legacy a classic escape room where you'll work as a team to retrieve a stolen fabled diamond (Archibald's Legacy) or Chocolate Fix, a family friendly fun game where as a team you'll work together to locate missing ingredients to fix the chocolate factory malfunction (Chocolate Fix).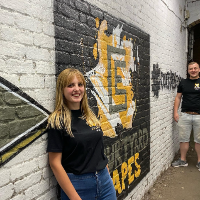 Are you ready to take on the challenge?
Check out our social media pages or contact us directly on info@courtyardescapes.co.uk
Follow us on Facebook!