Zoo Birthday Party: A guided tour of the zoo followed by a private reptile encounters session in our DISCOVERY room then time to enjoy the zoo with one of our classrooms provided for you to enjoy your party food and celebrations.
These can start at either 10am or at 2pm (if you require a different time please enquire) and last 2.5 hours. The cost is £200.00 for up to 10 children with a maximum of 20 children charged at £15 for additional children over 10 guests. Each child can have one free adult attending and the birthday person can have 2 free accompanying adults. This type of party is suitable for children aged 5 and over only. If you wish to have venue, tour and encounters only party where you bring your ALL your own food then the cost would be £150 for up to 10 children then £10 per extra child above that number. We also provide you with downloadable printable party invitation. Each packed lunch will contain a sandwich, a drink, a snack bar or chocolate bar and a packet of crisps.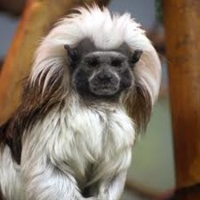 Zookeeper Experience Birthday Party: This full day allows for smaller groups of friends to attend and experience what it is like to be a zookeeper. Shadowing one of our amazing keeper team you will get to feed, clean and handle and health check some of our animals as well as having a party lunch in one of our rooms. This lasts from 10-4pm.
We are more than happy to help you achieve the perfect party for your child or family member so please do feel free to ask for any special requests and we will see if we can accommodate these. Birthday parties of up to 8 children aged 5 or over only. The cost of a zoo school birthday party is £200.00 for up to 5 children aged over 5, additional children can be added for £40 per child up to the max of 8.
FOR FURTHER INFORMATION AND TO BOOK – PLEASE EMAIL zoo@northumberland.ac.uk