Inspired Pots is a contemporary paint-your-own ceramics studio based in Hexham, Northumberland. Our main aim is to provide a friendly and relaxed environment in which anyone, regardless of age or ability, can create their own unique work of art.
Fun for all
Age is no limit. This is an activity that can be truly enjoyed by all – children, teens and adults alike. Come and view our wide range of ceramics. There is sure to be an item or two to suit your taste.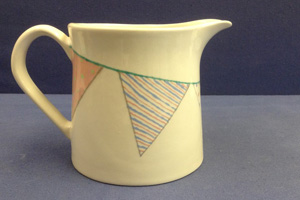 Artistic skills not essential
Don't worry if you think you're not artistic or creative, our friendly staff are always on hand to offer help and inspiration. Whether this be through sharing creative ideas or demonstrating the use of our extensive range of tools, stamps and stencils.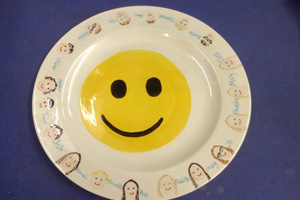 Creating your own unique ceramic work of art is as easy as 1, 2, 3
Choose a ceramic item and wipe it down with a damp sponge – removing any dust or finger-marks.
Plan your design. The white bisque surface is like a piece of paper on which you can draw your design. All pencil marks will 'burn off' i.e. disappear, when your item is 'fired' in our kiln.
Decorate your chosen item using the provided paints, brushes and tools. All our paints are water based and non-toxic so are suitable for all ages.
YOUR WORK IS NOW DONE – the rest is up to us!
Give your decorated item to a member of staff. It will then be glazed and fired, ready for collection in 4-5 days time or can be posted on if you are only visiting.
AND NOW YOU HAVE YOUR OWN TRULY UNIQUE PIECE OF CERAMIC ART!