Baby Glowbugs is a glow in the dark baby group suitable for little ones aged 0-pre-walking.
Come along and experience the magic as you watch your little one marvel at the lights and help them to explore our sensory areas. Each themed session starts with some group songs with actions and light up equipment, you then have time to explore some glowing sensory stations around the room before coming back together for a group activity and glowing show.
You will love the relaxing atmosphere and make memories to last a lifetime with your little one.
Sessions take place in a darkened room and enable you and your little one to explore an array of light and sensory activities, with a different theme each week.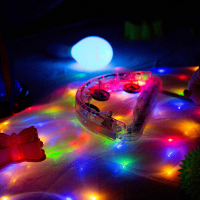 Venues:
Thursdays in Bromsgrove
Fridays in Wall Heath
Wednesdays in Norton. Stourbridge
Follow us on Facebook for more details. Or head over to our website.
Pre-Booking required.