Book an AWESOME Birthday experience with us!
Looking for an AWESOME Birthday Party that will have your friends scaling the dizzying heights of Awesome Walls?
Look no further! Our expert Instructors will look after you and your friends, during a friendly introduction to the new Olympic Sport of Rock Climbing.
You can try our terrific traverse, scale our impressively high walls and check out our auto belays.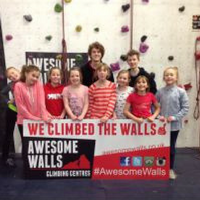 Prices start from as little as £10 per person for 1 hours climbing and include instruction and all necessary equipment. New to the sport? Not to worry, we are easily able to cater for the varying experience levels from total novice to expert.
After your climb why not book our dedicated party room, which is reserved exclusively for your use. 30 minutes is only £17.50 and you are welcome to bring your own food into the centre.
Why not purchase a memento of your day? Certificates are £1.50 per head, unlimited juice 50p per head, Swag (small souvenirs) 50p per head and shoe hire £2.50 per head. If you choose to take all 4 bolt-ons the price is just £4.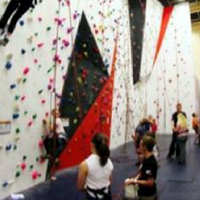 There is a minimum participant number of 6 and all children attending need to be aged 6 years and over.
Pre-booking and full payment at the time of booking is essential, this can be done by calling us on 01142 446622. We offer a 48 hours notice period for refunds or cancellations.
Opening Times: Mon-Fri 10am-10pm; Sat and Sun 10-8pm, Bank Holidays 10-6pm
For more information:
Visit our website: www.awesomewalls.co.uk
Like us on Facebook: https://www.facebook.com/AwesomeWallsSheffield/
Check out our reviews on TripAdvisor