We are Amazelab, a STEAM (science, technology, engineering, arts, maths) educational resource provider with the aim of providing engaging opportunities to people via workshops, video link, activity packs, follow along factsheets, and guidance open to all from educational settings to non -school groups and everyone in between!
Our aim is to deliver an inspiring, creative take on STEAM subjects, their relevance to everyday life and deliver this in a fun but thought provoking manner.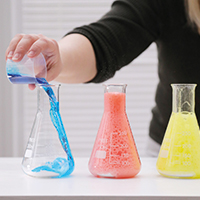 Amazelab is a science teacher, STEAM lead, STEM Ambassador and graphic designer team. Our hopes and aims of Amazelab are to inspire people to discover, interact, enjoy and take STEAM subjects further with the aim of them taking on STEAM based careers and developing a life-long love of these subjects. With a skills shortage noted in these subject areas now is the time to engage young people to fulfil these roles to benefit everyone in the future. We do not know yet who the next Tim Peake, Rosalind Franklin or David Attenborough will be but it's exciting to think of the discoveries that will be made in the future, both in our region and beyond. To be able to play a small part in this journey is extremely exciting and fulfilling.
We offer workshops either online or in person, pre-recorded videos, activity packs, resources and follow along factsheets in all things STEAM related.
You'll often find us running workshops in schools, zooming in to classrooms around the world delivering online sessions, working with organisations to develop activities for young people or at Cutlery Works, Kelham Island, Sheffield running children's workshops at the weekend when STEAM Club takes place and school holidays when we run a variety of workshops. We've so much you'll be able to join in with!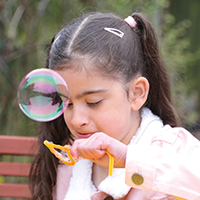 Lots of ours sessions are aimed at 5-11 but we also offer bespoke workshops ranging from ages 3-16. Contact us info@amazelab.co.uk for more information.
Amazelab are Create Sheffield Partners, Theo Paphitis Small Business Sunday winners, 2021 winners Small Business Awards – Leading Innovators in STEAM Education – UK plus nominess for The Global Teacher Prize 2021, Pearson National Teaching Awards, Proud of Barnsley Award, 3x awards in 2020 at The STEM Inspiration Awards. Nominated for 3 awards at The STEM Inspirational awards 2021, The Global Teacher Prize 2021, National Teaching Awards 2021, winners of Small Business Awards Leading innovators in STEAM Education – UK 2021, Theo Paphitis Small Business Sunday winners plus Start up Business of the Year award winners in 2022 and Outstanding new STEM Ambassador 2022 at The STEM Inspiration Awards.
Workshop times vary so make sure to keep up to date with events by checking out our social media:
Facebook:  Twitter:   Instagram:  www.amazelab.co.uk
Book lots of our events HERE