Helping Families with Home-Start Adur Worthing and Arun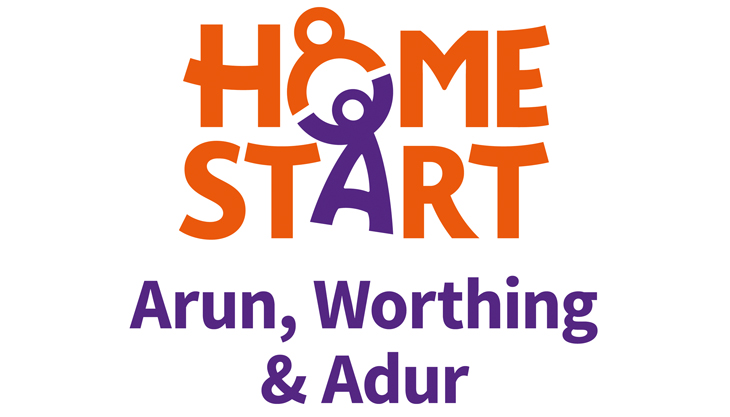 Who are we?
Helping Families with Home-Start Adur Worthing and Arun. Home-Start is a local community network of trained volunteers and expert support helping families with young children through their challenging times. We are there for parents when they need us the most because childhood can't wait.
A Mum's own story
Our first ever mortgage is crippling us. With the huge rise in interest rates, to make ends meet, my husband works 50 hours Monday to Friday, and I now work two evenings and all weekend. I am a carer for my sister who has cerebral palsy. We're just managing to keep our heads above water, but it means we rarely see each other or have any life together as a family. At times, our financial worries feel overwhelming, and our lives are incredibly stressful with three young children, trying to juggle everything.
My Health visitor referred me to Home-Start in January, when Maya was 10 months old. My husband was struggling with his mental health, and we were both struggling to cope financially and emotionally. I needed to get out of the house and have some respite from all the worries of home. The Home-Start team at the Bognor Group were just fabulous. They listened to me, gave unjudgmental advice, signposted to other organisations and supported me with my mental health. Importantly, it gave me time to just be a mum and just concentrate on Maya. She absolutely loved coming to Group – playing and learning from the other kids. We could only go to Group because it was free.
We are both just devastated the Group closed due to lack of funding. For us, it was a safe space for me and Maya to spend quality time together and a place to offload to people who cared. We hope to continue with Home-Start's telephone support and really hope they find funding for the Group to start again. It was a lifeline to children and parents in the Group.
I feel anxious for our future. I have no idea how we are going to do Christmas this year. I feel relieved the children are young enough to not really understand what they will be missing.
Our last bit…
Helping Families with Home-Start Adur Worthing and Arun works with families in communities right across the UK. Starting in the home, our approach is as individual as the people we're helping. No judgement, it is just compassionate, confidential help and expert support. Last year Home-Start supported 56,000 children in 27,000 families, in communities across the UK.
If you'd like to help Home-Start with any donation however small or big, as everything is so appreciated please click here to be directed to their Christmas appeal