Children's Mental Health Week-With Raring2go! & Summersdale Publishers Ltd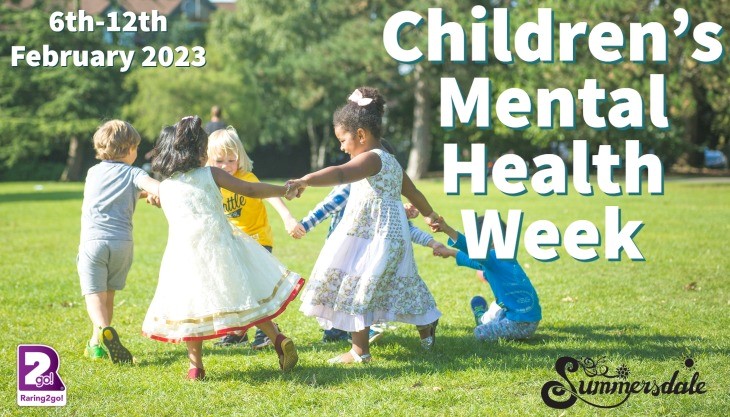 Children's Mental Health Week was first launched in 2015 to shine a spotlight on the importance of children and young people's mental health. Around, five children in every classroom have a mental health problem and many more struggle with challenges from bullying to bereavement.
ADHD, anxiety problems, behaviour problems, and depression are the most commonly diagnosed mental disorders in children.
We have teamed up with Summersdale Publishers to spread the word and raise awareness for children struggling with their mental health.
Here are some ideas for building resilience with your child/children: 
Have something to look forward to – make a plan with your kids for the weekend.
Stay connected – your children may need help to keep in touch with their friends and extended family.
Filter your information intake – remember that young people with phones/ tablets may also feel bombarded by news and need help with this.
Have a check-in regularly with how everyone in the family is feeling. It's a great habit to develop and can help give your children the vocabulary they need to discuss how they feel.
Think of something you are grateful for each day – make it a habit at dinner or bedtime.
Try something new/creative. If you fancy something musical there is something online for all ages and you don't need lots of instruments!
Being mentally healthy during childhood means reaching developmental and emotional milestones and learning healthy social skills and how to cope when there are problems. Mentally healthy children have a positive quality of life and can function well at home, in school, and in their communities.
Here are some children's books published by Summersdale to help your children understand mental health and their feelings & emotions :

Calm Monsters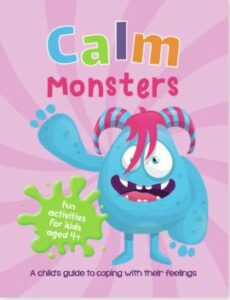 A vibrant and fun activity book for 4–7-year-olds to help children feel calm and happy
Help your child tune in to their feelings and feel calmer while having lots of fun with the help of this engaging activity book. Calm Monsters uses the techniques employed by child psychotherapists, including mindfulness meditation and cognitive behavioural therapy (CBT), to overcome difficult feelings and encourage calm
Let the Calm Monsters guide you and your child through a range of simple exercises, including:
Press the magical pause button whenever you need a moment of calm
Get creative and draw your feelings as animals
And so much more!
Part of the new My Healthy Mind series from Vie, a thoughtful and inspiring range of activity and story books for children.
This book has been peer reviewed by a child psychologist, and there are explainers throughout just in case your child has questions about the activities.
My Feelings and Me

This activity book is for children aged 7–11 years
It's full of great information, fun activities and top tips to help your child understand big feelings
Does your child struggle to control their emotions?
Perhaps they get upset easily and find it difficult to calm down?
Do they feel out-of-control at times and want to understand why?
These are signs that your child is ready to learn more about big feelings and the physical sensations they experience as a result.
This practical guide combines cognitive behavioural therapy and mindfulness methods with simple activities to help your child develop the skills to articulate their feelings and regulate their moods. It's aimed at children aged 7–11 because a lot happens in these years that can impact a child's emotional well-being, not just now but for years to come.
Your child will be guided, with the help of Pop – a friendly and supportive character they can identify with – through fun and engaging activities which are interspersed with useful tips, inspirational affirmations and practical information for parents and carers.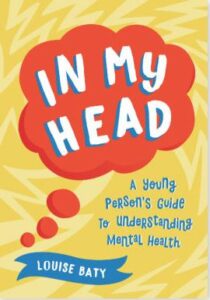 In My Head
This accessible guide for 11–15-year-olds will help young people to understand and manage their mental health
Do you ever find it hard to explain what you're thinking and feeling? Have you often pretended to be okay when in reality you're anxious or sad? However you're feeling, you're not alone – because many people find it difficult to talk about their mental health.
This book will help you be kind to your mind. Whether you want to understand your thoughts and emotions a little better, or learn some handy tips to help you to de-stress, it's filled with information on how to look after your well-being and stay feeling good.
Topics covered include:
An A–Z of mental-health conditions
Neurodiversity in young people
Simple self-care methods
Healthy habits for your mind and body
How to track your thoughts and feelings
In My Head will help you get to know your own mind, and give you the tools and techniques to make sure you're feeling happy and healthy.
For more information on Summersdale and all of the book above visit www.summersdale.com
We also have a fabulous competition for your to enter to be able to win a mental health book bundle of the three books featured in this news page all yo need to do is click the link below:
https://raring2go.co.uk/competitions/childrens-mental-health-week-summersdale/