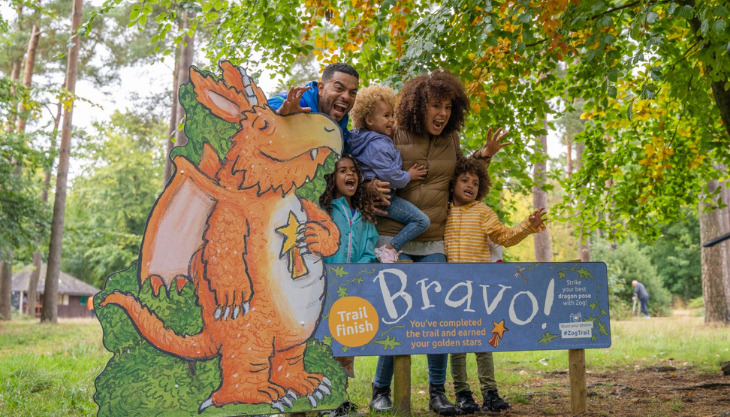 Join Zog at the Wyre Forest, on a magical forest adventure!
Last year the kids enjoyed Superworm around the Wyre Forest, this year they can enjoy Zog…
The latest exciting partnership between Forestry England, and Magic Light Pictures see's everyone's favourite dragon – based on the eponymous book by Julia Donaldson and Axel Scheffler – returning to Forestry England's visitor sites at Wyre Forest, Worcestershire and Haughmond Hill, Shropshire. The new family activity trail and a free interactive app, developed by Arcade, will encourage your little dragons to learn about how they can care for the forest and how the forests can care for them!
Zog is a loveable, if somewhat clumsy dragon at Madam Dragon's school who is always striving to win a golden star. Zog learns lots of essential dragon skills including flying, roaring, and capturing princesses! Forestry England is once again inviting children into the forest to learn essential lessons just like Zog.
Connecting with nature is essential for children's well-being and the new interactive family trail and app invites children to play in the forest. Whilst playing, children will find out more about forests and have the chance to interact with Zog and some of his fellow dragon students!
Grab a Zog trail activity pack for only £4 before starting the trail for lots of fun things to do on your forest adventure. Children can channel their inner Zog by donning a pair of wings and completing fun challenges to collect golden stars.  They can also pop on the magic glasses to look for hidden letters along the way to solve a word puzzle. When reaching the end of the trail, they complete a crayon rubbing to get their certificate and take a selfie with Zog!
To complement the trail and to take your dragon training to the next level, there is also a brand new augmented reality app, 'Zog: A Forest Adventure', that is free to download. The app has lots of bonus activities to complete including a roar-ometer, a dance challenge and the chance to become Zog.
The Zog trail activity pack includes:
Kraft bag to colour in
Dragon wings to decorate and wear
Zog glasses
Stickers
Trail leaflet
Pencil and crayon
The trail launches this week (on 30 January).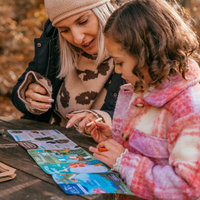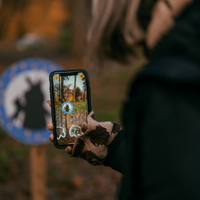 Further details of Zog at the Wyre Forest, the app and free downloadable activity sheets are available from www.forestryengland.uk/zog
Are you Raring2go!? Share your stories and pictures with me at Kidderminster@raring2go.co.uk
Look for other Raring2go! news here