Why you should visit Stourbridge Glass Museum this Summer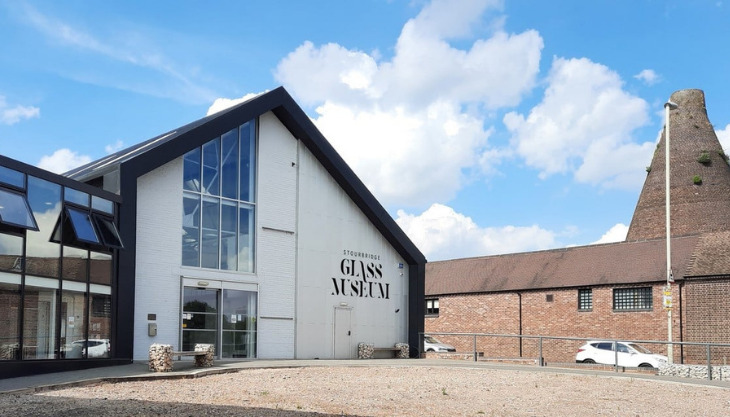 Come rain or shine, Stourbridge Glass Museum has plenty to engage visitors this summer
Whatever the weather's doing this summer, the new Stourbridge Glass Museum has plenty to keep children and grownups engaged and entertained during the long school holiday.
An exciting programme of workshops gets underway on July 28 and features activities including glass jar decorating, origami, pendant making and junk robot construction to name but a few. There's even a soap sculpting class – for a bit of good clean fun!
Details of these events, including date, time, age requirements and admission, are all available on the Museum's Facebook page at www.facebook.com/GlassMuseumUK. 
In addition to regular family-friendly activities, visitors to the Museum will be able to experience 400 years of history through a range of high-tech interactive displays – and watch live glass making demonstrations by resident artist Allister Malcolm and his team.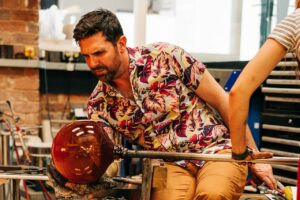 A highly immersive experience, the Museum sits across two floors of the former Stuart Crystal Works off the High Street in Wordsley.
The ground floor showcases the industry through the ages, using projected videos and audio to recreate the industrious atmosphere of glass making workshops.
Visitors can sit in a real glass maker's chair and see how traditional tools were used in the process of firing and blowing a piece of glass, before watching a convincing 2.5D animation depicting life inside a glass cone as it was 200 years ago.
Both floors are home to 600 pieces of the globally significant Stourbridge Glass Collection. The display cabinets are accompanied by a series of digital screens which allow Museum goers to design their own cameo masterpiece, one of the high points of glass techniques perfected in the local area.
Children are also encouraged to get creative this summer with the Young Designer interactives and recreate their own glass designs. Once satisfied, visitors can email their finished designs to themselves or a friend.
In addition to its resident collection, the Museum also showcases glass art through a programme of temporary exhibitions. The next visiting display is titled Contemporary Glass Society at 25: Past, Present, the Future and will be viewable between July 23 and October 30.
With a focus on glass artwork produced during 25 years of dramatic political, technological, environmental, and social change, this multi-artist exhibition tells the story of both the Contemporary Glass Society and the world which it reflects.
Guided tours of Stourbridge Glass Museum are also available for those who want to learn more about the stories behind the different pieces on display and what life was like in a glass workshop.
Further information about Stourbridge Glass Museum can be found at stourbridgeglassmuseum.org.uk.