The Queen's Baton is coming to Dudley!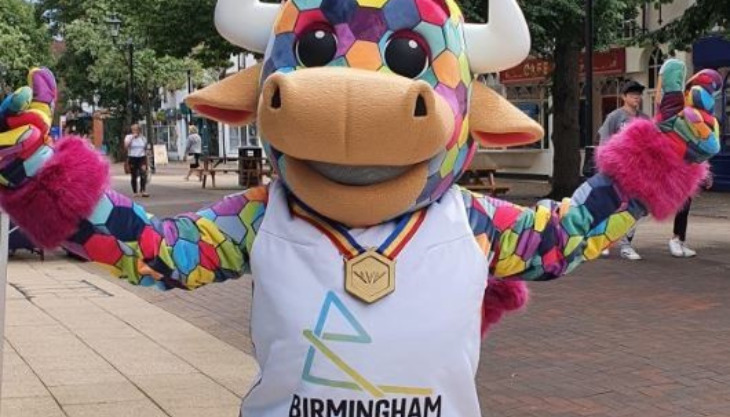 Queen's Baton Relay arrives in Dudley on 24 July!
On Sunday 24 July, Dudley borough will welcome the Birmingham 2022 Queen's Baton Relay, visiting several locations in Dudley, Brierley Hill, Halesowen and Stourbridge.
Where to see the Queen's Baton:
Precise timings for the arrival of the Queen's Baton at each venue have been provided in advance by the Birmingham 2022 organising committee. These timings are subject to change on the day depending on the progress of the relay.
Halesowen Fun Run – 13:39
The celebrations will begin when the Queen's Baton arrives in Dudley borough for the Halesowen Fun Run in Halesowen town centre.
Mary Stevens Park, Stourbridge – 14:46
The relay will then head to Stourbridge, where it will pass through Mary Stevens Park.
Halesowen Scout Band will be performing live on the band stand as the Baton takes in Queen's Drive, the lake and the Frank Foley statue.
Red House Glass Cone, Wordsley – 15:44
The historic Red House Glass Cone is hosting a free family event from 1pm to 4pm to welcome the Queen's Baton. The fun includes hot glass blowing demos, craft activities for kids, a dressed working narrowboat, and a DJ.
Black Country Living Museum, Dudley – 16:37
See the Birmingham 2022 Queen's Baton Relay as it makes its way around the historic village at Black Country Living Museum.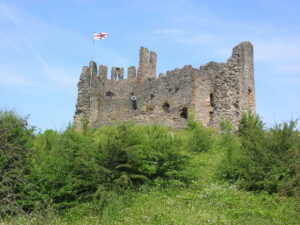 Dudley Zoo and Castle – 16:58
Dudley Zoo & Castle is proud to welcome the Queen's Baton Relay on Sunday 24th July 2022 at 5 pm.
Dudley Town Centre – 17:36
The civic event at Coronation Gardens opposite the Council House will celebrate the arrival of the Commonwealth Games in the borough. The relay will continue into the town centre, where 100 local Brownies and Guides and the Got 2 Sing Choir will welcome the Batonbearers.The choir will also be performing at Stone Street Square.
Brierley Hill War Memorial – 18:15
The Queen's Baton will arrive on High Street in Brierley Hill town centre, then the relay will proceed up Church Hill to the recently restored War Memorial for a photo opportunity.
The Waterfront, Merry Hill – 18:45
Running from 12pm to 8pm, visit the event at The Waterfront, Merry Hill for a huge range of activities. These include live entertainment, dancers, jugglers and stilt walkers, a circus skills workshop, cycle skills track, food from Digbeth Dining Club, and much more. The Waterfront will host our spectacular Queen's Baton Relay finale in the early evening. The Baton will then depart our borough by barge along the famous Dudley No. 1 Canal.