Summer Holiday Clubs Round-Up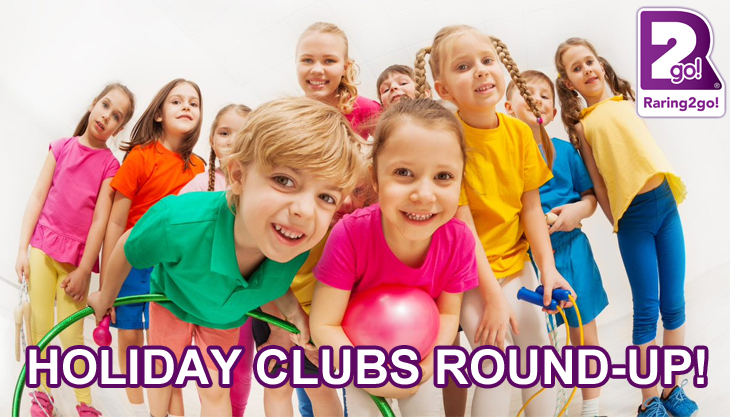 There is a dazzling array of Summer Holiday Clubs…
If you are looking for holiday clubs and camps to help with childcare over the six-week break, check out our Raring2go! round-up of Summer Holiday Clubs.
We are so lucky to have an amazing range of holiday clubs and camps in South West London and Surrey, each giving kids the chance to make new friends whilst enjoying a range of activities.  Most camps operate for children age 4-12, but check each camp, as some will take both younger and older children.
Providers may also offer discounts for siblings or when booking multiple days or weeks, and don't forget to check whether Raring2go! have any exclusive discounts too.  Many will also accept childcare vouchers.
The list below is our round-up of holiday camps running locally, so hope this gives you some inspiration!  Don't forget to check out our Top Tips on Choosing a Holiday Camp too!
---
SCL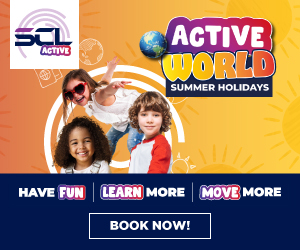 SCL ACTIVE WORLD SUMMER HOLIDAY CLUB 2022
Our Active World Holiday Club inspires your child to explore the world around them through learning and play as they take part in 6 weeks of fun! With over 30 themed activities including sports, group games and creative arts and crafts, your child will embark on an exciting adventure to every continent on the map and even discover the creatures living at the very bottom of the deep blue sea.
Every activity has been designed and tailored to each age group to ensure maximum enjoyment, from creating Moana's Raft to playing American Football for the younger children, to Painting Cherry Blossoms and playing Aussie Rules Football for the older groups.
For more details, and for a full list of locations, please visit the website.
---
AM Sports Academy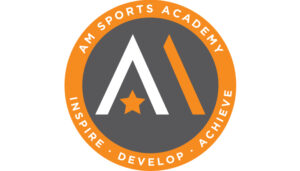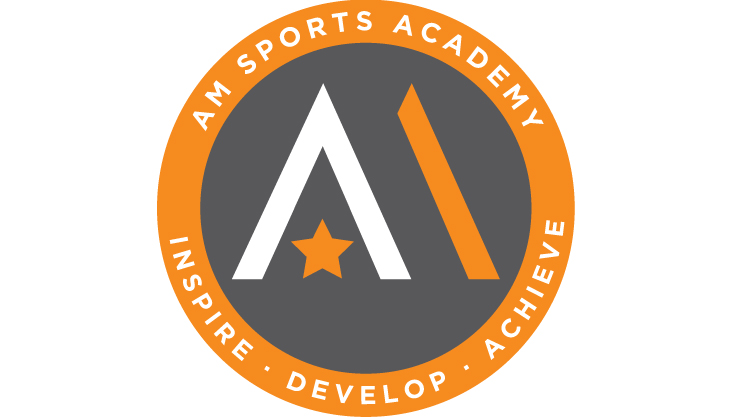 AM Sports Academy deliver Multi Sports Holiday Camps for children aged 4-12 at Wimbledon Park Primary, Earlsfield Primary and Floreat Wandsworth Primary, which take place during school holidays and closures.
AM Sports Academy are Ofsted registered and accept child care vouchers and tax-free childcare payments.
Our mission is to inspire children to participate in sport – to learn new skills, to develop them to the best of their ability and to achieve their greatest potential. We are a passionate company dedicated to creating enjoyable, positive, learning environments for children to express themselves through a number of different sports. We maximise participation, encourage ownership of learning and instil the confidence in children to experiment with new skills and ideas.
For more details, click here.
---
Camp Beaumont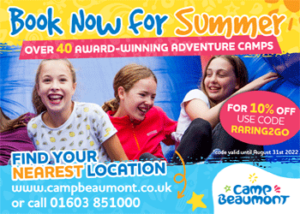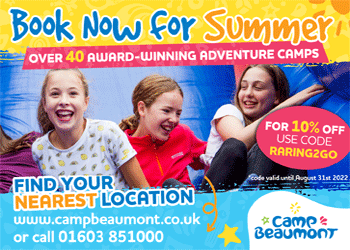 Camp Beaumont is dedicated to delivering confidence-building adventures throughout the school holidays. Camp Beaumont Holiday Camps run award-winning day camps at 45 locations in London and the surrounding areas.  With over 50 activities including archery, arts, crafts, treasure hunts and tennis, their multi-activity programmes will ensure your child learns new skills, makes new friends and enjoys their most exciting school holiday yet!
You can get more info at www.campbeaumont.co.uk and SAVE 10% USING CODE RARING2GO
---
Camp Hogwarts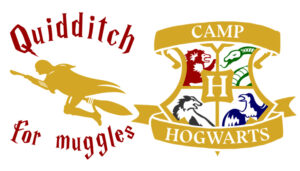 Have you ever wondered what it would be like to spend the day at Hogwarts, performing magic, flying on broomsticks and creating potions? Now's your chance to try just that!
Quidditch for Muggles is run by a sports coaching company that focuses on Quidditch, providing coaching sessions for schools, holiday camps , special occasions and birthday parties. Quidditch for Muggles will help muggles fly!
Join us at Camp Hogwarts for days of magical fun. Cast spells, perform wizard duels, search for magical creatures, brew lots of potions, gain an understanding of the plants in the wizarding world, play some Quidditch and defend yourself against the Dark Arts! All this and more is a normal day at Camp Hogwarts.
More information is here.
---
Casa Clubs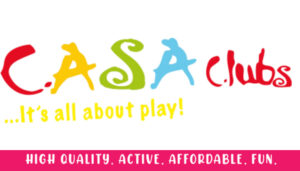 Running camps in Weybridge, Casa's holiday clubs are structured to incorporate a balance of sports activities, creative fun and messy play with 'chill out' time, Competitions, challenges and theme days. Activities include: Cross Bow Challenge, Archery, Messy Play, Free Play, Water Play, Arts and Crafts, Sports, Cookery, team games, dress up Fridays, parachute games and much much more.  Visit casaclubs.co.uk/
---
Kidz Got Talent Summer Camps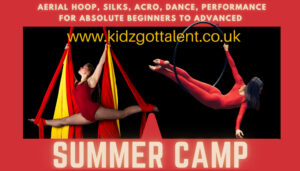 Summer holiday camps don't get any better than this!! Come join us at Kidz Got Talent for a fun filled week of learning aerial hoop and silks with former British gymnast and professional silks and hoop coach Thomas Razey.
Learn acro skills with professional acrobatic arts certified coaches and dance with our  dance competition choreographer.
The week includes games and performance training and you get to put on a show on the last day for family and friends.  See the website for details.  This is a summer camp you'll never forget!
---
Love the Ball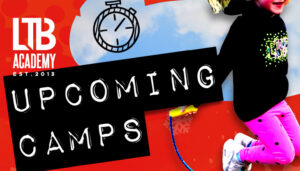 Love the Ball camps are a great way for the world's next generation to enjoy and embrace an assortment of sporting activities.  The perfect way to keep children happy, busy and focused in the school holidays.
All Love the Ball Coaches FA Qualified with Enhanced CRBs, FA Safeguarding and Emergency Aid Certificates. All attendees will have the opportunity to develop their skills and themselves in a safe sociable environment.
Lots of fun filled days with enjoyable activities and competitions, with prize giveaways topping off a truly memorable experience!
Spaces at Love the Ball camps are limited and disappear fast so book now to avoid disappointment.
---
Mega Camps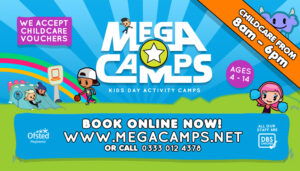 Mega Camps are dedicated to providing the best activity days out for kids aged 4 -14 during the half term & school holidays. At Mega Camps we understand that all kids are different and therefore we offer an amazing range of Sports & Activities days out for both boys and girls.
Throughout each day of Mega Camps we offer the children an option of a Sporting or Arts & Crafts activity. Children can pick and choose which activity they would like to participate in throughout the day. These activities will vary from day to day so that we offer the best variety possible.
On top of that, each day the children will get the chance to have a go at our Mega Activity. This is a highlight activity and includes such activities as 'Quad Biking, Dancing, Bubble Football, Magic Workshop, Animal Workshops and much much more…'.
Summer Holiday Camps are running in Epsom and other locations.  For venue information and to book, please check the website.
---
Ollie Lloyd Tennis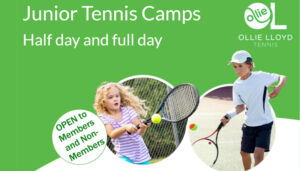 Ollie Lloyd Tennis run Junior Tennis Camps at Coombe Wood LTC, Kingston upon Thames, close to Kingston hospital.  Ollie manages all coaching activity at the club, and runs the Junior Tennis Holiday Camps as well as delivering a professional coaching programme for both adult and juniors for all levels of player.
Our tennis camps and classes take place in a great social and friendly environment where your children can meet new friends while learning to play tennis. Ollie Lloyd Tennis are committed to providing the right balance between social and competitive tennis, making sure your child receives a quality lesson perfectly suited to them.
The student to coach ratio as low as possible to guarantee that every child, regardless of ability level or ambition, is given real attention and is never left out.  More details on the website!
---
Stagecoach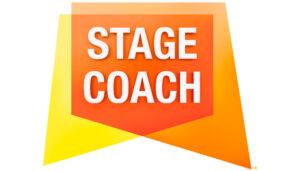 Dance, Drama and Singing!  Early Stages Workshops are designed ages 4-6, with Main Stage workshop for those aged 6 – 16 (or 18, dependent on location. Holiday workshops at Stagecoach Performing Arts are open to children who are enrolled at Stagecoach, as well as those who are not.  No experience is necessary.
Designed to allow your child to use their imagination and creativity in an encouraging environment, each finishes with an end of week performance for family and friends, where each child will have their moment to shine like a star, given a part to suit their age and ability.
There are various Stagecoach schools in our area, so please check the website for locations and dates.
---
Tree Tops Clubs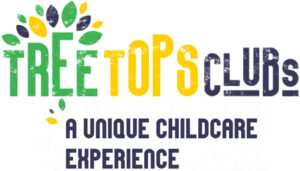 Tree Tops Activities are carefully planned to support children in having an enjoyable time at the Holiday Club whilst allowing children to have free play. All children attending Tree Tops holiday clubs are given the opportunity to try a range of activities which include, arts and crafts, cookery, football, tennis, messy play, construction and much more.
For Easter and Summer Holidays we offer special activities on selected days such as Quad Bikes (over 8s), Go Karts (under 8s), Inflatable Fun, Laser Tag and Archery. Look out on the website for these special activities. Siblings and friends can stay together if they wish and children make new friends whilst attending our holiday clubs.  For more info check out www.treetopsclubs.co.uk/
---
Wilton Tennis
Tennis is a great sport for children, increasing general fitness with movement around the court, and as it's a multi co-ordination sport, will challenge their hand / eye and foot / eye skills all at once. Tennis is also a technical game, which develops listening skills, discipline, and a determination to improve.  Our tennis camps are open to all children that want to play tennis (as long as they turned 5 before 01/09/2021)
The Wilton Tennis Club is a lively and friendly club situated south of Wimbledon town centre.  Due to the rules set by Ofsted, if they do no meet the minimum age requirement we cannot accept your child for any longer than 2 hours. If your child is in reception then they would have to attend the Tots Tennis class.
See the website for more details.