It's Land Ahoy as the Beach Washes Up at the Bridges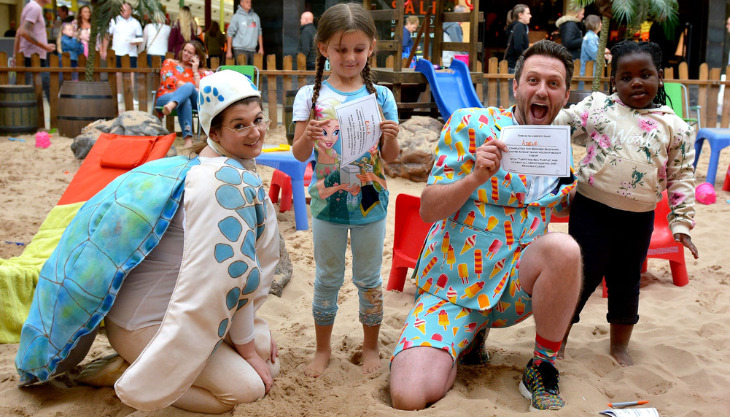 A summer favourite has returned to the Bridges, Sunderland with the hope that mateys of all ages will join in the fun.
The popular beach will be back at the Bridges, Sunderland from Saturday through to 4 September, where youngsters can play in the sand five days a week.
And to get the programme off in great style, there will be a pirate themed party which runs from noon until 2pm.
Pirate crafts, walking the plank, seaside games, music, crafts and giveaways will make up a packed session and will set the scene for other activities happening each week.
Every Wednesday from noon until 1.30pm there will be a whole host of fun events for youngsters to get involved with, from the chance to make a pirate or mermaid treasure chest to "litter" picking on the beach and making sea creatures with what every is found.
A seaside and sand crafting session on 10 August will give children the opportunity to decorate their own bucket and spade and then take them home, while the following week that same slot will host an interactive story session and hat making crafts.
Other activities over the run of the beach will include a fish hunt, a pirate picnic and culminating in an end of summer party with games and a special guest on Saturday 3 September.
The beach will be open from Monday to Saturday from 9.30am to 4.30pm and on Sundays from noon until 4.30pm.
The first hour of every Sunday – from 11am to noon – has been designated a quiet hour, available only for children with autism or additional needs.
Karen Eve, Centre Director at the Bridges, believes it will be a very popular programme.
"The beach is always really well attended and it's a great option for parents who are struggling with what to do with over the summer holidays," she said.
"We've put together some fantastic activities which we are sure everyone will enjoy and we're really looking forward to seeing the Bridges overrun with pirates, mermaids and princesses."
Tickets for the beach are £2 per child and can be purchased at the Customer Service Desk. The beach is open to children 10 and under who must be accompanies by a parent or guardian.
For the full programme visit www.thebridges-shopping.com