Go-To Guide for Local Water Parks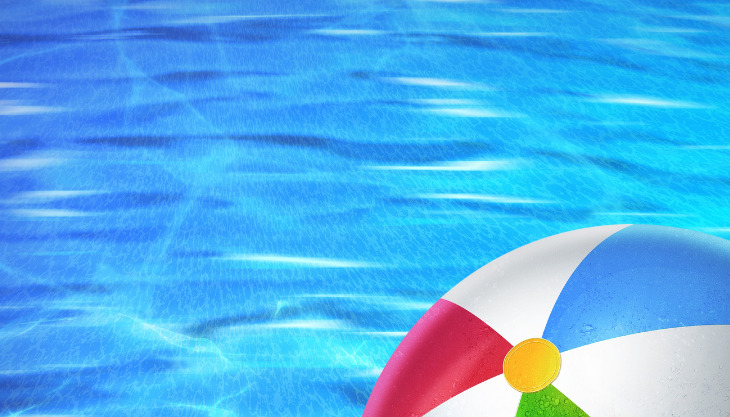 Here's hoping the sun comes out this summer!
If you need to cool down and are looking for something a little bigger than your garden paddling pool, here's a list of your local outdoor splash pads, paddling pools, lidos and water parks:
NB Some restrictions may still be in place this summer, so please double check the details with the venue before setting off.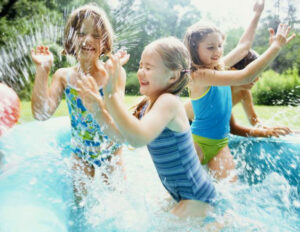 1. BRINTONS PARK, Kidderminster has a splash pad with jets, water cannons and a shallow area for little ones. The Splash Pads are open daily 11am-6pm until September.  The main entrance to the park is via Sutton Road. (NB Closed for maintenance weekend of 17 June 22 – check with council for re-opening details)
2. MARY STEVENS PARK, in Stourbridge has a splash pad; children can run around triggering the water sprinklers by standing on the coloured soft pads. The Norton park is one of five healthy hubs located within Dudley borough. The splash pad is usually open from May.
3. DROITWICH LIDO WR9 8AA is situated at the heart of the idyllic Lido Park. The historic Droitwich Spa Lido is a fantastic summer's day out that wont break the bank. It's a remodelled, heated swimming pool with a 'beach' area at one end and an integrated fountain. There is also a dedicated wet-play area besides the main pool. Children under 8 years of age must be accompanied in the water by a responsible adult (aged 16 or over) Maximum of two under 8's per adult. Pre-booking required.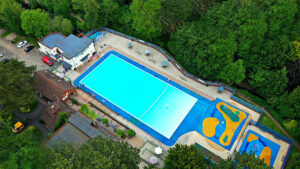 4. WALSALL ARBORETUM is a beautiful Victorian park is just five minutes walk from Walsall town centre, with parkland, lakes, gardens and woodland walks. The former paddling pool at the Arboretum has now been transformed into a new water play feature including interactive splash pads. The feature is open daily 11am to 5pm throughout the school holidays. There is also a children's play area at the Arboretum and toilets.
5. SEVERN CENTRE, Highley has an outdoor heated swimming pool which is open until September. The centre also has a full range of sporting activities on offer including a gym, sports hall, outdoor pitches.
6. GHELUVELT PARK, in Barbourne, Worcester, is a memorial park built in honour of those lost in the First World War. The park has a play area, plus a great splash pad for children, which is open 7 days a week, 11am – 6pm from June to September.
7. RIVERSIDE Paddling Pool, Stourport: Situated on the River Severn with plenty of open space to let the children play. The Riverside Meadows area has activities for the whole family to enjoy, including Playland Fun park. There is an children's play area, picnic area, a fantastic paddling pool to let the kids cool off and fairground rides (so pack their pocket money!) Older children will enjoy the skateboard park.
8. ST NICHOLAS PARK IN WARWICK At St Nicholas Park the outdoor pool is reserved for kids aged up to 12. The pool is shallow, safe and perfect for younger children looking to cool down in the summer. The paddle pool is open from Easter until the end of September and includes seating areas along the side for adults. Please do not leave children unsupervised in the pool area.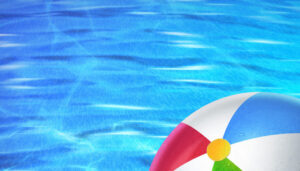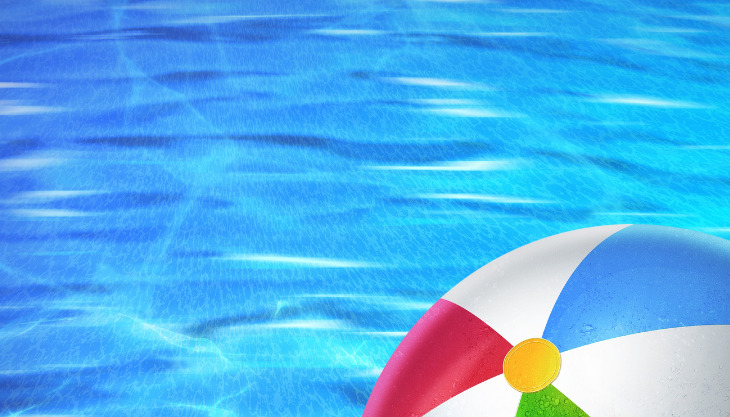 9. ABBEY PARK IN EVESHAM: Small water fountain area for young children. Set in an attractive area with seats and rubber safety surfacing, water is pumped through underground pipes and sent upwards in a variety of feature fountains and sprays which are great fun to use to cool down on a hot day. Children or adults can operate the fountains by standing on pressure pads set within the floor surface. 10am until 6pm each day in the summer.
10. TELFORD TOWN PARK
Looking for something a little different to do next time you visit Telford Town Park? Why not visit the water play area. Expect pressurised water jets, sneaky soakers, wildlife imagery, a musical fountain as well as individual and team play features to keep your little ones entertained for hours.
11. THE QUARRY, SHREWSBURY
There's a great splash park here. Water features include a Spring Turtle, Spring Dolphin, Spring Bird, Spring Whale, Snake in the Grass Balance Beam, Large Rubber Turtle, Anchors Away, USO Ladybird, Tula, Puddle, Aneth Bloom, Gecko Sprayer, Snake Sprayer, 2 Lil Squirt Turtle Spray Heads, Sneaky Soaker 3, Papillon, 5 Lily Pad Sprayers and 3 Dexhead Jets. Splash Park Opening Times are from 10.30am to 5.00pm.
12. TETTENHALL POOL
There's free a free to use paddling pool in Tettenhall Green, Wolverhampton maintained by City of Wolverhampton Council. After safety checks the pool opened on Saturday 28 May for the summer 2022 season and will stay open for splashing good times until September 11.
13. DARTMOUTH PARK, WEST BROMWICH 
There's a fun water play area in Dartmouth Park which is located next to West Bromwich Town Centre and Sandwell Valley Country Park. There's lots to see at this Grade II listed park including a play area, ornamental lakes, gym equipment, floral displays, sensory garden and a community Pavilion with viewing tower.
Which is your family's favourite water park? If it's not on the list, let us know about it. Email us here.