Enrol now for Rugbytots in September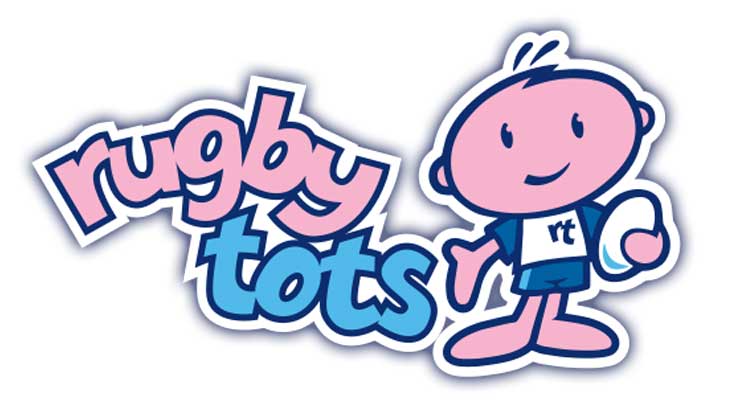 Are you looking for a new class for your toddler? Why not try (try, get it?) Rugbytots?
For age 2 – 7 it's the perfect introduction to the fantastic game of rugby.
Starting back in 2006, the Rugbytots motto is simple: –  "make it more fun". This is done by delivering their specifically designed programme for each age group with energy, enthusiasm and excitement. This creates an atmosphere in the class that is totally unique and engaging for parents and children alike.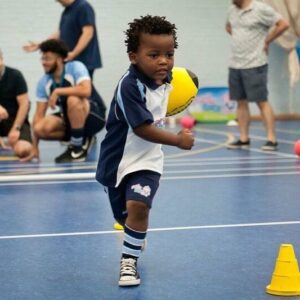 Classes are split into three age groups, making sure that children get to play alongside other children of their own age, in an encouraging, friendly environment.
2 to 3 ½ years 
This class gives parents the opportunity to spend quality time with their child whilst they learn new skills, meet new friends and have an exciting introduction to Rugby. 
Your child will learn about shapes, colours, numbers and counting, and they will be encouraged to work independently as well as enjoying team games. Rugby specific skills are gently introduced and all the equipment used in these classes has been specifically designed and selected for toddlers, including using sponge foam balls. 
Its colourful, it's lively and it's guaranteed to brighten up their day!
3 ½ to 5 years 
Cheering and encouragement are essential in these classes, as children will be part of a dynamic session that will develop their social and physical skills in a positive environment. 
With slightly more focus on Rugby specific skills, the Rugbytots discover a new world of sporting imagination. Finding space, looking after the ball, scoring try's, running with the ball in two hands and general agility and balance are just some of the skills that are developed. 
5 to 7 years
The older age group classes really start to prepare children for life after Rugbytots, with sessions including advanced team games, whilst ensuring that the basic skills of rugby are coached in the right way by maintaining smaller class numbers. 
 The focus is on fun and encouragement whilst enhancing self-esteem and confidence, and preparing the children for their next Rugby adventure. 
 We have classes across the North East. To find out more or register your interest, please visit www.rugbytots.co.uk or email suzi@rugbytots.co.uk"