Summer Holiday Club Round Up!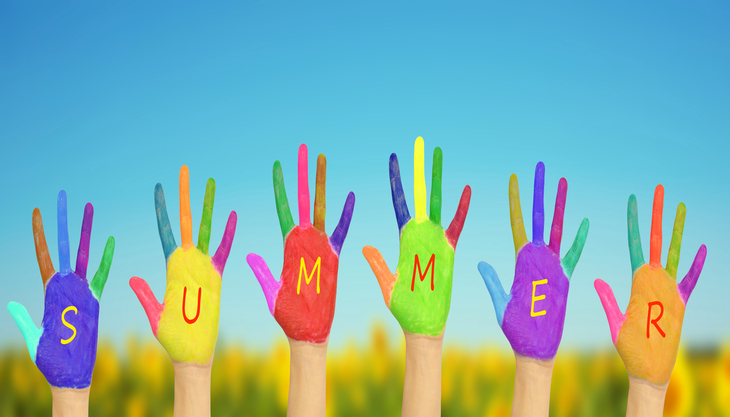 The long summer break is upon us, and many parents will be looking at holiday clubs and camps to help them with childcare over the six-week break. In Surrey and Hampshire, we are spoilt for choice with an excellent selection of clubs covering everything from gymnastics to football and theatre to dance. If you are looking for some inspiration as well as some money saving offers, then look no further…
During the school holidays, rain or shine, The Little Gym camps combine fun, spor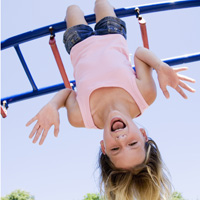 t, creative activities and learning to keep your kids active, entertained and laughing. Camps are running throughout August for children aged 3 – 12.
Workshops are for children aged between 4 and 16 years and over the course of a fun-packed week, your child will work with a small group to help create & take part in a dazzling production they'll be proud of. This year they have two different workshops; Sing 2 (25th – 28th July) and Matilda (11th – 18th August)
Energy Kidz – Various Locations
Energy Kidz holiday clubs have a fun packed holiday programme full of play and adventure this, Summer. With a brilliant mix of skills for sports, energising activities to get children moving, creative sessions that encourage children to express themselves. Camps run daily from 25th July – 27th August.
Tree Tops Clubs – Various Locations
All children attending Tree Tops holiday clubs are given the opportunity to try a range of activities which include, arts and crafts, cookery, football, tennis, messy play, construction and much more. They run in various locations across Surrey and Hampshire between 25th July – 26th August
Flair Gymnastics Holiday Camps are available daily and weekly for all ability levels aged 4-17 yrs.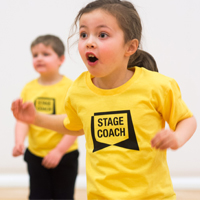 Stagecoach Theatre Workshops – Various Locations
We are lucky enough to have Stagecoach Theatre School dotted all over Surrey and Hampshire so everyone will have one nearby. The workshops are designed for children aged 6 -18 and at the end of their time at one of the workshops, students will join together to showcase their new-found singing, acting and dancing skills to family and friends.
Casa Clubs – Various Locations
Casa has holiday clubs all over Surrey and Hampshire for children aged 4 – 12. Activities include: Cross Bow Challenge, Archery, Messy Play, Free Play, Water Play, Arts and Crafts, Sports, Cookery, team games, dress up Fridays, parachute games and much much more.
Camp Beaumont – Various Locations
Camp Beaumont's day camps have the perfect mix of sports, crafts and baking activities to entertain every 3- to 16-year-old. They have venues through Surrey, Sussex and Hampshire and you can save 10% using code RARING2GO
Aimed at children 5-9 years-old, your child can expect expert coaching from FA-qualified Coaches. All camps run from 9am-3.30pm, with half-days and late pick-up also available.
The Muddy Boots Holiday Camps offer a wide variety of indoor and ou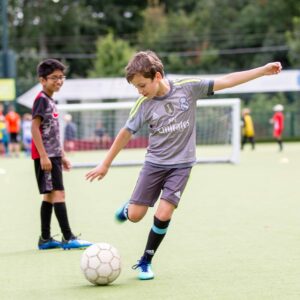 tdoor activities and as long as your child is potty-trained, they can attend from the age of 3.
SCL Active – Various Locations
SCL Active World Holiday Club inspires children to explore the world around them through learning and play. They run at various locations throughout the summer holidays for children aged 4+
Fit for Sport – Various Locations
For over 30 years, Fit For Sport have been running multi activity holiday childcare for children aged 4-12. They are at 120 locations across the country from 25th July – 26th August.
JK Summer camps are running on various dates in July and August this year in Haslemere. With plenty of football matches, challenges and tournaments as well as a gaming bus, nerf wars, giant inflatables and much more!
The Lannoy School of Performing Arts – Hindhead
LSPA will be running two workshops this summer from the 15th – 17th August. For children aged 4 – 10 years there will be Encanto and for those aged 11+ there will be the West End musical Six! The children finish the final day with a show to the parents.
MultiSports Guildford – Guildford
Multisports Guildford offer a week long summer workshops which are again divided into Little Sporties for ages 4 & 5 and main school for ages 6 to 16. Workshops run between 25th – 29th July and are planned to suit all children with different abilities.
Three Peaks – Barfield School, Farnham
Barfield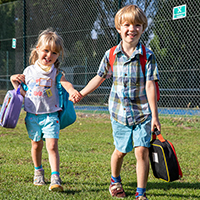 has its own award-winning outdoor pursuits department based on site called Three Peaks. Three Peaks Barfield offer Holiday Activity Camps for children in Reception to Year 8 and these are open to both pupils and non-pupils.
Xtreme Activate – Guildford Spectrum
Running between 22nd July – 2nd September children attending Xtreme Activate will take part in activities such as ice skating, bowling, swimming (everyday for children aged 9yrs + and on certain days for children aged 5 – 8 years), track time and arts and crafts.