Hold your own Commonwealth Games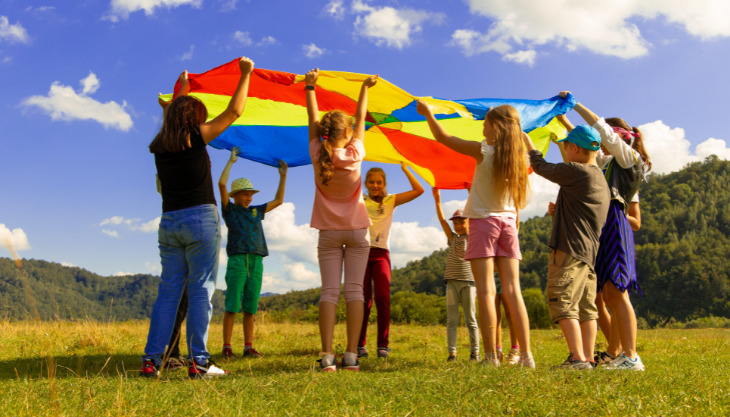 With the Commonwealth Games coming up, how about holding your own championships in the back garden! Have a go at these challenges or make up your own sports. You could event create some home-made medals for the winners
---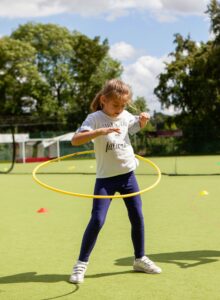 Raring2go! reader, Anna-Marie, and her family decided to hold their own Sports Day at home. She tells us what was involved and what games they enjoyed: "I thought about what sort of sports my child's school does for their sports day and improvised to fit in with the size of my garden. We had a super hero theme to the day. I bought a 'sports day mega pack' from The Range which included an egg and spoon race  and jumping sack amongst other things but you could use your own spoons and ping pong balls instead and use a pillow case for the sack. I also bought a limbo game from the Range but you could two adults holding a broom loosely instead. We made a banner too!"
Flash Dash
This was a huge success as they wanted to go around again. The Flash Dash was an obstacle course made from thin beams, hula hoops to pick up and throw over themselves, a bat and ball to hit the ball into a container, a space hopper in and out of cones, a ring toss which we already had and to finish off with throwing a ball into the basket.
Bean Bag Toss
We played this in two parts, one to throw them into a hula hoop and then the second part to see who could throw them the furthest down the garden.
Balloon Dash
The idea was to hold the balloon in between the knees and race down the garden and back. We only used one balloon per person but you could use a two containers, one with balloons in at start and an empty one at the end to fill the end one with an agreed numbers of balloons.
Black Widow's Defuse The Bomb
We used the balloons that we had used in the previous game and it was a race to see who could burst the most balloons without using their hands or feet. There was scraping up the walls, the fence and of course, the classic bounce up and down under the bum was hilarious for me as I was taking all the photos for the memory album.
Awards:
After this was all over, we did an awards ceremony where I had printed off 'superb effort' certificate and stickers for the children. My husband  ordered medals from eBay and had them engraved but you could also make your own out of ribbon and air drying clay.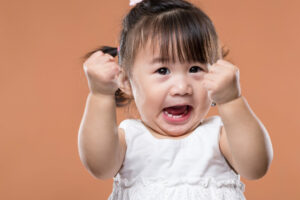 Thank you to Raring2go! reader, Anna-Marie Grosvenor
---
Guess the sport – Charades
Write the name of each of the 20 Commonwealth Games sports on a small piece of paper and put them in a hat. Pull out one piece of paper at a time and act out the sport you have chosen for your family to guess. Challenge yourself to see how many sports your family can name in 30 seconds!
Reigning Champs – Netball
Team England made history at the 2018 Commonwealth Games by winning gold for the first time. Swap the netball hoop for a washing up basket and the netball for a rolled-up pair of socks. Challenge yourself to shoot from different angles and see how many points you can score in 30 seconds!
Frisbee Discuss
Mark your starting point on the ground and from a standing start, throw the frisbee as far as you can.  Collect the frisbee and try to beat your best distance.
Relays
Set out a starting line and a turning point ahead of you.  Race out to the turning point and back to the start and tag in a family member. Record how many laps you can complete as a duo in 60 seconds! Mix it up by adding in some obstacles to avoid or hurdle to add some challenge.
Standing Long Jump
Place a marker on the floor for your take-off board. Take off with both feet together and jump as far as you can. Ask a family member to mark where you land and try to beat your last jump
Air Balloon
Can you keep a balloon up in the air for 60 seconds? Or tap a tennis ball on a racket?
Ball Dribble
How many times can you dribble a ball around a marker in 60 seconds?
Hide the Hats
Ask a friend to hide 10 objects eg hats, around the garden. Each time you find one, take it back to the start and look for another. See how many you can find in 60 seconds.
Sack Race: use old pillow cases as sacks.
Bucket of water: Arrange an obstacle race and each contestant must carry a bucket of water over the course. The winner is the one who finishes with the most water left in the bucket.
Plenty more challenges here: Youth Sport Trust