Local Events to Celebrate the Platinum Jubilee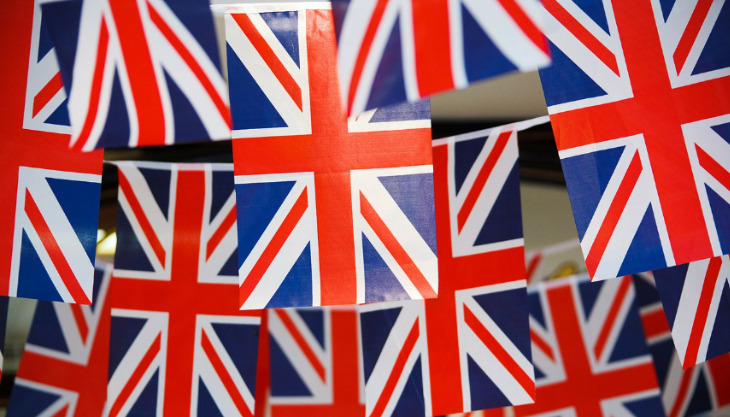 To mark Queen Elizabeth II's 70 years on the throne, we will come together as a nation to celebrate, during the extended Bank Holiday, 2 – 5 June. Here are a few ways you can get involved with the celebrations.
---
27 May – 6 June
Take part in activities with a regal theme, at Lower Drayton Farm, Penkridge, including a Royal Trail. Get 10% off when you book quoting R2g10. www.playatthefarm.co.uk/
28 May – 5 June
Royal Cars Collection
May half-term at the British Motor Museum is all about celebrating the Queen's Platinum Jubilee and showcases the Royal cars in the collection with the help of the 'royal reporters' and some fun hands-on activities.
28 May – 3 June
Coronation Crafts and Family Trail at Hartlebury Castle (trail to Sunday 5 June).
Enjoy coronation-inspired crafts to take home and follow the Jubilee Family Trail around the Castle and Museum. Get hands-on and crafty: construct and decorate a mini wooden royal carriage and make your own regal sceptre. Plus enjoy a Fabulous Fifties event on 2 June.  www.museumsworcestershire.org.uk/events/coronation-crafts/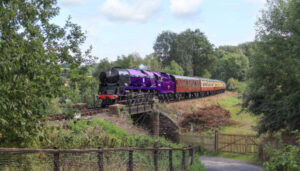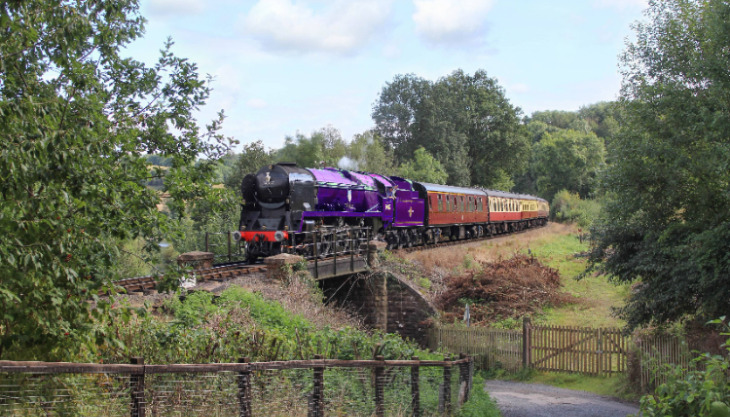 2- 5 June
Severn Valley Railway
To celebrate the Queen's Platinum Jubilee and the Commonwealth Games, the Severn Valley Railway has taken the unusual step of renaming and repainting one of its home-based steam locomotives. 34027 Taw Valley will not only carry a different name later this year, but will also appear in a brand-new purple livery, to commemorate The Queen's Platinum Jubilee. For the Jubilee Weekend, join the SVR to celebrate. People called Elizabeth can travel for free!  At Bridgnorth, visitors can hop aboard a vintage fairground ride, and on Friday, Saturday and Sunday, there'll be live music from the era at Kidderminster Station, a pop-up milk bar and juke box at The Engine House, along with evening concerts at Kidderminster featuring a rock band (Friday 3rd) and an Elvis Presley tribute act (Saturday 4th.) Meanwhile at The Engine House, courtesy of BrickLive™, the Severn Valley Railway will be hosting a hand-built Paddington-themed exhibition.
28 May – 5 June
Royal Revelry at The Commandery and Family Trail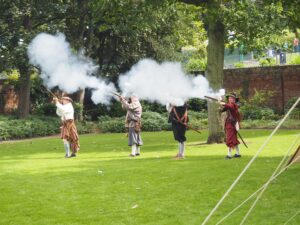 Turn yourself into a majestic queen or king by creating your very own crown and sceptre at The Commandery. Then, follow a family trail around the museum to discover fascinating royal figures who have ascended the throne since the restoration of the monarchy in 1660. Plus Jubilee Jubilations: A day of living history: the Worcester Reenactors will bring to life The Commandery's historic past on Friday 5 June.  www.museumsworcestershire.org.uk/events/royal-revelry/
2 – 4 June
Midlands Air Festival
The Midlands Air Festival returns to Ragley Hall for a fourth year of excellent family fun as we commemorate the Queen's Platinum Jubilee! This spectacular aviation event will once again consist of Nightfire, Weekend Air Displays and Hot Air Balloon Launches! Plus there will be great trade stands, children's rides and more entertainment than ever before! www.midlandsairfestival.com
1 – 4 June
Jubilee Celebrations at Resorts World
Enjoy children's workshops in the Atrium. Plus giant games, such as Connect 4 and Jenga will sit in the Atrium for kids, and big kids-alike to play. Then to celebrate the Jubilee, 1940's music act, The Bluebird Belles will perform in the Atrium on Saturday 4th June.
Thursday 2nd June, 9.45pm
A beacon on top of Kidderminster Town Hall will be lit by the Major to mark the Platinum Jubilee.
2 – 5 June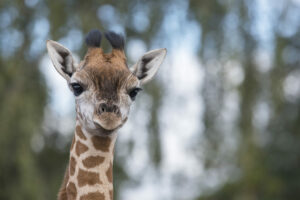 Safari Street Party at West Midland Safari Park in honour of Queen Elizabeth II.
The brand-new event will run from 28 May until 5 June and will feature a whole host of amazing family entertainment throughout the day, including stilt walkers, as well as a craft club for kids and a conservation station. The focus will also be on giraffes and the team at the safari park will be raising funds for the Giraffe Conservation Foundation. Prebooking required.
2 – 5 June
Jubilee Weekend at Dudley Canal Trust. Enjoy a fun filled family day out with Towpath Theatre Performances, Queen's Tea and Best of British food and underground boat trips every half hour.  www.dudleycanaltrust.or.uk
3 – 5 June
Jubilee celebrations at Avoncroft Museum, near Bromsgrove. www.avoncroftmuseum.org.uk.
Sat 4 June, 11am – 3pm.
Her Majesty the Queen's Platinum Jubilee Family Day at the New Art Gallery Walsall. Enjoy a cuppa and a cupcake at the gallery's tea party, make lolly-stick Queen's guards and platinum paper crowns, plaster cast your own coin design, help to decorate the building with red, white and blue wool, and contribute to the Union Jack hand-print bunting and the giant collaborative collage inspired by Hew Locke's Jungle Queen II, in the Gallery's Collection. Drop in. All Ages welcome. www.thenewartgallerywalsall.org.uk
Saturday 4th June
Jubilee Fete at Brinton Park, Kidderminster
Saturday 4th June
Live music in Jubilee Gardens at Bewdley Museum from 1.30pm – 3.30pm. On Sunday 5th June Bewdley Concert Band will be playing there from 1.30pm – 4pm. Bring a picnic along!
Sunday 5h June, 11am – 4pm
An afternoon of Jubilee celebrations, run by Friends of Springfield Park, Kidderminster.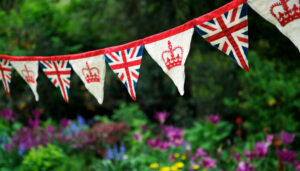 Sunday 5th June
Jubilee Celebrations at Arley Arboretum
Children's mini beast trail, maze and a plant sale. The tearooms will be offering a selection of delicious cakes too.
Sunday 5th June
Paddle and a Pizza at Bewdley Rowing Club. Explore the river around Bewdley by canoe, kayak or stand-up paddleboard then enjoy food and drinks on the sunny clubhouse terrace. Canoes, kayaks and stand-up paddleboards available to hire. Book online at: hireacanoe.com/experience/jubilee-weekend-paddle-pizza/
Friday 3rd June
Party in the Park
To celebrate the Queen's Platinum Jubilee, Friends of Broadwaters, Kidderminster, are hosting a 'Party in the Park' for all local residents and neighbours. A Bouncy Castle, Coco-nut Shy, family games, live music and other entertainments are all free and there will be a Hot Food stall and ice-cream van also. To find out more call 01562 751500.
12 June
Cosford Air Show
Throughout the airfield, there will be a huge assortment of fascinating things u are guaranteed to be entertained and inspired. Join in the commemoration and celebration of Her Majesty The Queen's Platinum Jubilee in our Vintage Village – one of the most popular areas on the showground and this year becomes the Coronation Village – an all-day street party. www.cosfordairshow.co.uk
Saturday 18th June
Celebrations organised by Offmore Comberton Action Group Borrington BASH Community Carnival, Jubilee theme at Borrington Park, Kidderminster.
29 & 30 June
Under 5s Picnic Party at Dudley Zoo
Go along dressed up as a King or Queen, Prince or Princess to mark the Jubilee. Lots of activities and stalls for little ones, plus the Ow Bin Yow Sands beach so take your bucket and spade. www.dudleyzoo.org.uk
---
If you know of any local celebrations for the Jubilee, let us know.