Hunter wins a bundle of books for his school with Raring2go!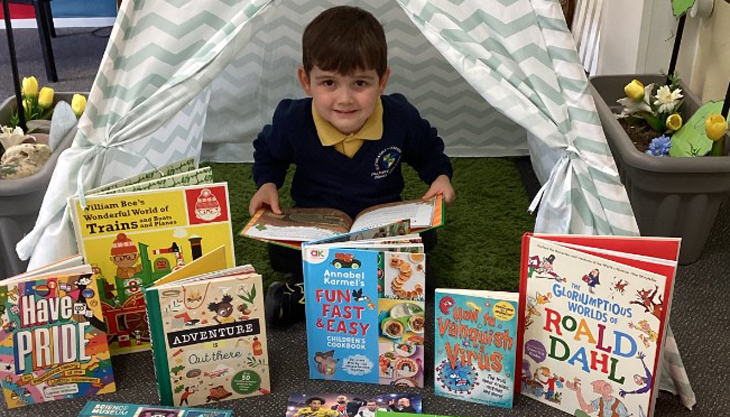 Congratulations to schoolboy Hunter who has won a bundle of new books for his school in our competition.
The books were kindly donated by Welbeck Publishing Group and are suitable for children aged 4-11 years.
Hunter was delighted to present the books to his school Palmers Cross Primary in Wolverhampton to be enjoyed by his fellow pupils.
His mum Shannon Edwards entered the competition on Hunter's behalf after seeing it in Raring2go! magazine which he receives from his school.
To enter our competitions  click here