Diverse Abilities celebrates one year of STARs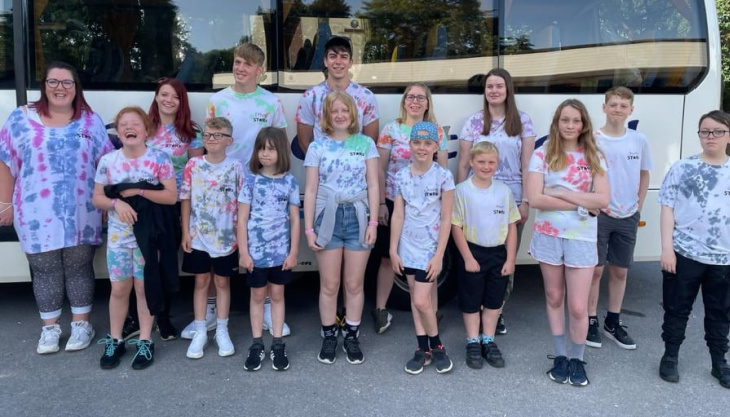 This week, Diverse Abilities celebrates one year of its STARs service, supporting SEN siblings with play sessions, advice, support, and most importantly gives them the chance to just be kids.
Due to a gap in provision for siblings, Diverse Abilities launched STARs in 2021 following the mental health impact of the pandemic to help the Supportive, Thoughtful, And Resilient children and young people.
Over the last year, STARs has delivered 640 hours of support to 19 children. They have enjoyed a range of sessions including arts and crafts, cooking, trips to the cinema, mini golf and playing at the park, all with a chance to develop essential life and social skills. The children have also enjoyed day trips including Chessington World of Adventures, Adventure Pirate, and Insanity Gaming Arcade.
The children supported, all aged between eight and 16, have said:
"Coming to STARs help me with my confidence."
"It gives me time away from my sister and is something I can do on my own."
"I get to make new friends who understand me."
Matilda, one of the children who attends STARs, was anxious to begin with, but the team were able to ease this anxiety and had regular chats to make her feel more comfortable on arrival and explain that it was great to have her as part of the group and important for her to attend, even if it was difficult. She commented: "I will keep coming because I like it here, it's my time to be listened to, STARs is safe, fun and friendly."
Matilda's Mum added: "I am really relieved that there was finally a special place for siblings, I have been looking for years. It's life-changing for Matilda. She has a lovely bond with some of the adults and the support she needed was there for her. School commented that she would practically bounce into school the morning after her STARs session. For the first time, Matilda had something special to be part of, where her thoughts and feelings where recognised and supported."
Visit diverseabilities.org.uk/stars for more details about STARs, and how Diverse Abilities support the whole family.