Celebrate The Queen's Platinum Jubilee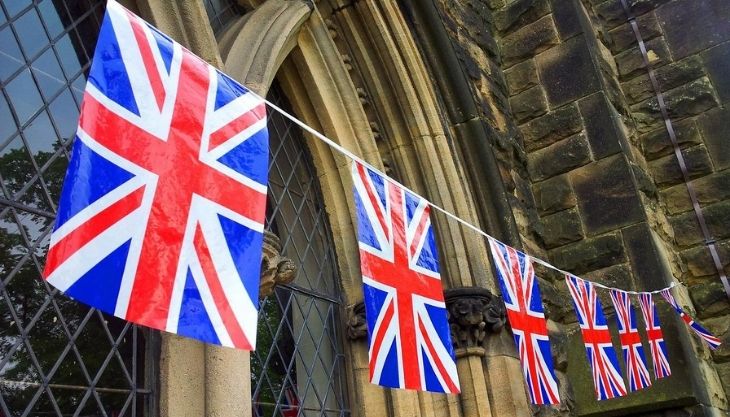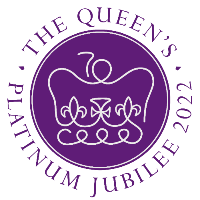 Later this year, we will be celebrating The Queen's unprecedented 70 years on the throne with all sorts of national and community events over a four day Bank Holiday Weekend. Here are some ideas on how you can get involved with the celebrations.
Organise a street party
The UK has a long history of organised street parties to celebrate national events. Why not organise one for your neighbours for the Platinum Jubilee?
The Big Jubilee Lunch
To coincide with the Platinum Jubilee, The Big Jubilee Lunch will be taking place on Sunday 5 June. Since 2009, The Big Lunch has encouraged local communities to celebrate their connections.
Beacon lighting 
The UK has a long tradition of celebrating Royal Jubilees, Weddings and Coronations through beacon lighting. You could light a beacon or get involved in beacon lighting within your local communities on the evening of 2 June.
The Queen's Green Canopy
You can continue to plant trees until the end of 2022 as part of the Queen's Green Canopy.
More information about these initiatives and other events taking place on a national basis is available at www.royal.uk/platinumjubilee
---
If you are looking to celebrate the Jubilee there are lots of local events planned:
28 May – 5 June – Royal Cars Collection at British Motor Museum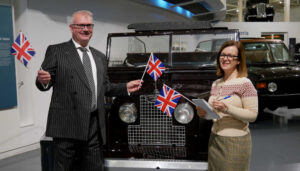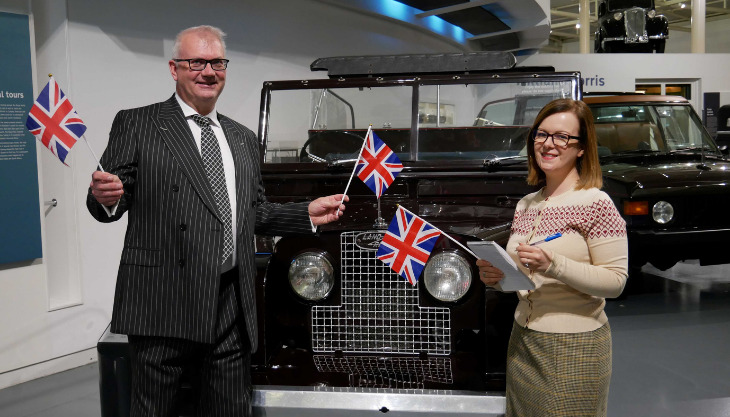 May half-term at the British Motor Museum is all about celebrating the Queen's Platinum Jubilee and showcases the Royal cars in the collection with the help of the 'royal reporters' and some fun hands-on activities.
28 May – 5 June – Safari Street Party at West Midland Safari Park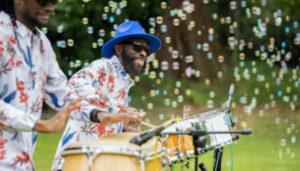 Go wild at the Safari Street Party! The brand-new event at West Midland Safari Park will feature a whole host of amazing family entertainment throughout the day, as well as a craft club for kids and a conservation station.
30 May – Free Jubilee themed Aspire Sports open day – Solihull
1 June – Free Jubilee themed Aspire Sports open day – Leamington Spa
A day full of celebratory sports and activities
31 May – Royal Kids Jewellery Making Workshop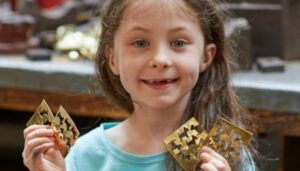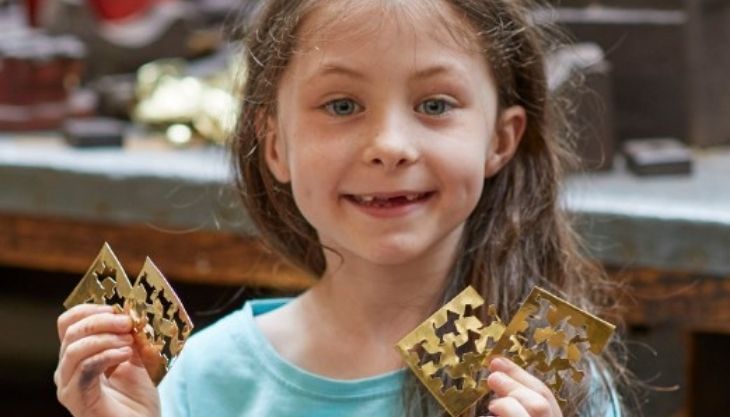 Make your own jewellery fit for a Queen in our Jubilee themed workshop! Have a go at making your own piece of jewellery with the help of our friendly learning officers in this special children's jewellery workshop activity.
1 – 5 June – Jubilee Crown Craft at Blakesley Hall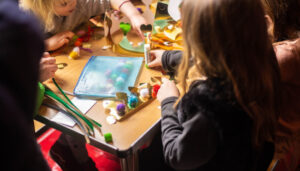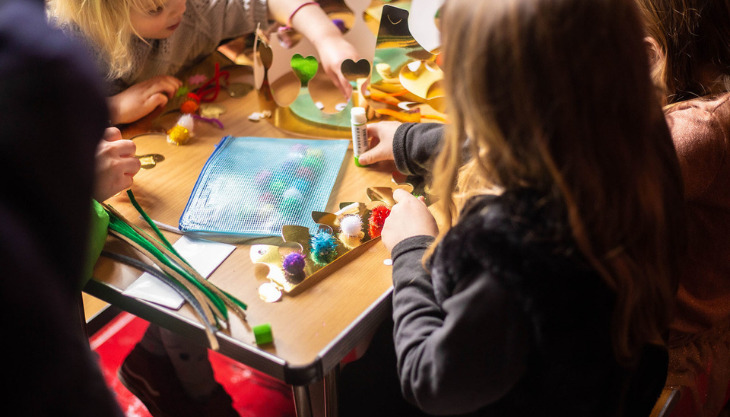 Why not join in the fun and make your own unique crown to celebrate the Queen's Platinum Jubilee!
1 – 4 June – Jubilee Celebrations at Resorts World Birmingham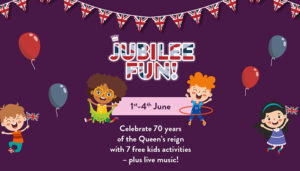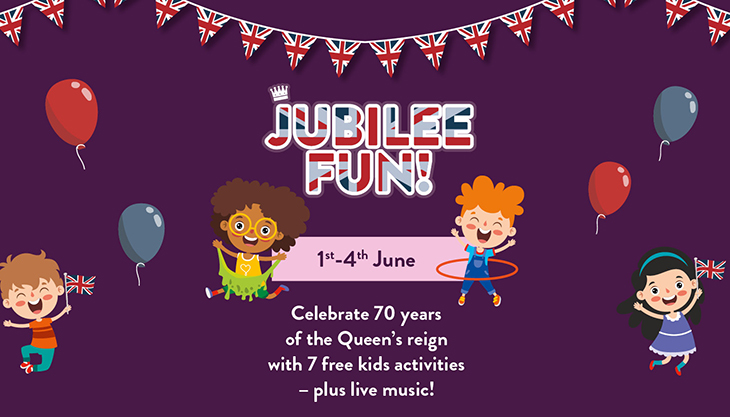 To celebrate the Queen's Jubilee, we'll be looking back over 70 years of history, with children's workshop sessions, activities and live music in the Atrium.
2 June – Touchwood's Jubilee Teddy Bears' Picnic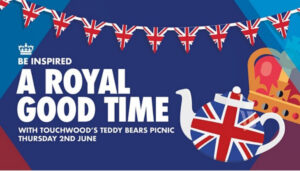 Have a royal good time with our Indoor Teddy Bears Picnic . Your little ones can enjoy a leisurely bite to eat with some wonderful Jubilee inspired crafting plus get to meet Paddington Bear for a photo to treasure.
2 – 4 June – Midlands Air Festival 
The Midlands Air Festival returns to Ragley Hall for a fourth year of excellent family fun as we commemorate the Queen's Platinum Jubilee!  This spectacular aviation event will once again consist of Nightfire, Weekend Air Displays and Hot Air Balloon Launches! Plus there will be great trade stands, children's rides and more entertainment than ever before!
2 June – Kenilworth Sporting Queen's Jubilee Party
We are planning on a 4 day event to celebrate the queens jubilee, this will consist of parties, children events, beer and ale days plus sporting activities. It will be aim to bring the local community together. We also plan to have a beacon to light.
2 – 5 June – Birmingham Platinum Jubilee Celebrations
Located in the Heart of Birmingham City Centre. Birmingham Platinum Jubilee Celebration will bring together spectators from across the region to participate in a breath of exciting events and activities to commemorate 70 outstanding years of our Monarch on the throne. Find out more here.
3 June – Merry Monarchs at Aston Hall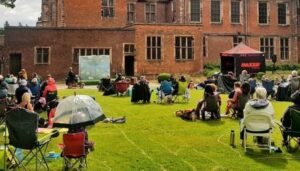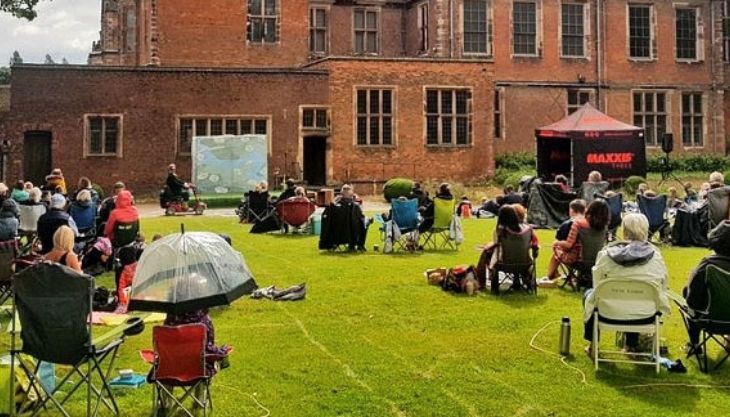 An outdoor performance walk hosted by larger-than-life characters, all courtesy of Rusticus! Merry Monarchs features a lavish array of royal characters including warrior queens, chivalrous knights, and musical monarchs which includes plenty of silly interaction and off the wall activities!
3 June – Kenilworth Jubilee People's Street Party
The town council and are planning a street party on the main Warwick Road in Kenilworth from 11am to 4pm for the people of Kenilworth with 70 tables.
3 – 6 June – Jubilee Fun at Avoncroft
Enjoy a Queen's garden party whilst a 17th century King's army & forces of Parliament clash on the fields of Avoncroft.
12 June – Cosford Air Show 
Throughout the airfield, there will be a huge assortment of fascinating things to see and do at the RAF Cosford Air Show. There really is something for all the family to enjoy and you are guaranteed to be entertained and inspired. Join in the commemoration and celebration of Her Majesty The Queen's Platinum Jubilee in our Vintage Village – one of the most popular areas on the showground and this year becomes the Coronation Village – an all-day street party.
---
The details above are correct to the best of our knowledge but please check with the venue before setting off.