Abel Karate – The Karate School with a Difference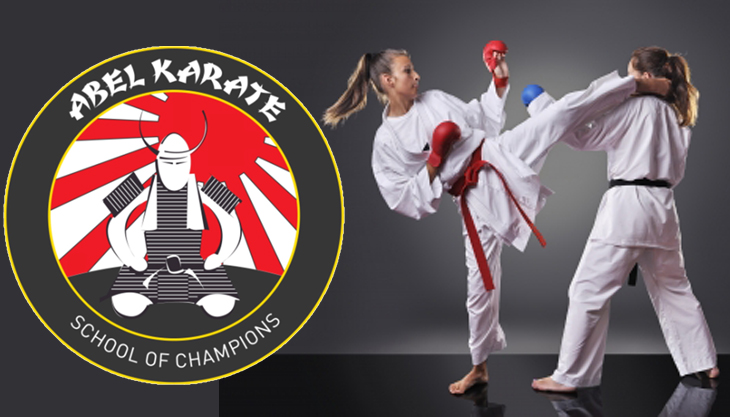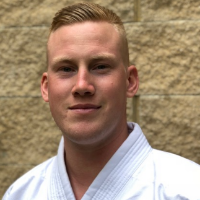 Abel Karate – The Karate School with a Difference:  A five minute interview with Paul Abel.
Abel Karate, School of Champions, was formed in 2010 in West Molesey at Vine Hall under Head Instructor Paul Abel.  The style practiced at the Abel Karate Centre is Nahate system, which is an origin of GOJU RYU and KYOKUSHINKAI, and is affiliated to the English Karate Governing Body and the World Karate Federation.  Today, the Club has expanded across Surrey, but the school stays close to its founding principle; that Karate can be an inclusive discipline and that Abel Karate will welcome and celebrate participation of the sport from all ages and abilities.
Sensei Paul Abel began training at the age of seven in traditional karate and by the age of 10 he had achieved his 1st Dan black belt and then 2nd Dan black belt at 16. Paul passed his 3rd Dan Belt at age 18 and is the ex Commonwealth and British Karate Champion and has had the honour of being an Olympic Torch Bearer.  Paul lives locally in Walton on Thames and is a father of three.
Tell us about Abel Karate
At Abel Karate we teach students of all ages starting as young as 3yrs old, all the way up to adult level.  We have over 200 students attending weekly classes at Vine Hall in Molesey, Colet's Health Club in Thames Ditton and at a variety of schools and nurseries in the local area.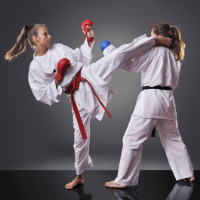 Why did you set up Abel Karate?
Karate was really important to me growing up and has taught me many things including self-discipline and self-confidence.  After competing at a high level for many years, I wanted to share what I had learnt and give back to the community.  Our instructors really enjoy coaching students, helping them achieve progress in line with their own ambition, pace and capability.
What makes Abel Karate different?
We are community based, inclusive, we care about students and we run classes for all abilities.  We are also proud to be the founders and host of The Be Inspired Project, encouraging students with disabilities into sport through our term-time classes and school workshops.
BENEFITS OF KARATE:
To Children
Improved self discipline and respect
Encourages non violent conflict resolution skills
Increased confidence and self esteem
Improved listening skills and focus
Develops social and team player skills
Encourage exercise in a fun environment
Learn to set and achieve goals
To Adults
Encourage focus and awareness
Improved flexibility
Increased stamina through endurance training
Improved strength and reactions
Confidence in self defence
Set and achieve goals
Build new social network
For more information about Abel Karate's timetable and holiday classes or The Be Inspired Project, see www.abelkarate.com or email moreinfo@abelkarate.com