The Grace Kelly Childhood Cancer Trust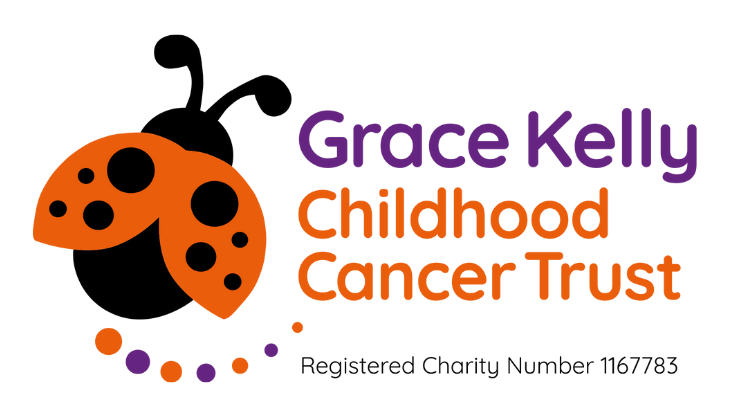 "Because the children of today all deserve a tomorrow."
The Grace Kelly Childhood Cancer Trust was set up in memory of Grace, who passed away at the age of 4, from a rare form of childhood cancer. Grace left behind a wish to help other children. Through her inspirational legacy, the team at the Grace Kelly Trust work to support so many families, both locally and nationally.
Childhood cancer is the biggest medical cause of death of children in the UK and we are working to try and change this. We fund research into rare childhood cancers and teach the signs and symptoms of childhood cancer to parents and clinicians to work towards earlier diagnosis. This is already saving lives.
National charity based in Worcester
The Grace Kelly Childhood Cancer Trust is a small but growing charity with much of its work central to Worcestershire.
Childhood cancer is not as rare as many may think. It affects 1 in every 500 children before the age of 15. This is why we are fighting so hard for these children.
We fund research in to rare and aggressive childhood cancers, work to educate families and clinicians about the signs and symptoms of childhood cancer and produce information booklets that are written by medics to explain to parents and children about the treatments they are facing.
We provide financial, practical, and emotional support to local families through our family support service at the charity, giving families a listening ear at the time when they need it most. This includes an online support group, home visits and bereavement support when it is needed.
We work closely with local hospitals including Birmingham Children's Hospital to ensure we reach the families that need us most.
The Grace Kelly Childhood Cancer Trust receives no statutory funding and so we very much rely on public support. The local community help us to make a difference in the lives of children fighting cancer.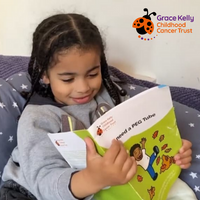 We are always on the look-out for volunteers, fundraisers, business support and people to help spread the word about our work.
Some of the work we have done so far includes:
940,000 Awareness Cards Dispersed. 
We have also reached over a  MILLION readers  with our card electronically and in advertisements. We very much concentrate on schools in the local area, making sure that cards are provided to all schools that want them. Working towards early diagnosis.
35,000 Evidence based publications delivered. 
35,000 copies of our evidence based publications  have gone out to date. These are sent out to families, professionals and care centres across the UK. Electronic versions of our booklets are now being used internationally in many other countries too.
£53,500 Family Support Grants Issued.
Support is crucial for families affected by childhood cancer. The GKCCT provides emotional support and non means tested support grants for children with cancer in Worcestershire, Herefordshire, Gloucestershire and parts of Devon. We also provide support grants to families of children with rhabdoid tumours nationally. We have provided £49,350 in   support grants to date.
200 Covid Support Packs Delivered. 
We supplied almost 200 covid support packs containing food and cleaning materials to isolated families during the covid-19 pandemic.
11 children supported with an AV1 robot. 
We provide AV1 avatar robots to help children link back to the classroom using technology whilst they are isolated during treatment for cancer. The response to these robots (also used by the Department of Education) has been amazing. We currently have 9 AV1 robots in use, with more being rolled out.
£270,000 funding vital research. 
To date, the Grace Kelly Childhood Cancer Trust  have funded £270,000 of research into childhood cancers. This is vital to keep working towards finding more effective and kinder treatments for children with cancer.
We will soon be funding another £100,000 of research.
How you can support the Grace Kelly Childhood Cancer Trust
We regularly advertise our fundraising events right here on the Raring2go! What's On pages.
You can read more about the Grace Kelly Childhood Cancer Trust on our website www.gkcct.org.