More than 200 light up the night for disabilities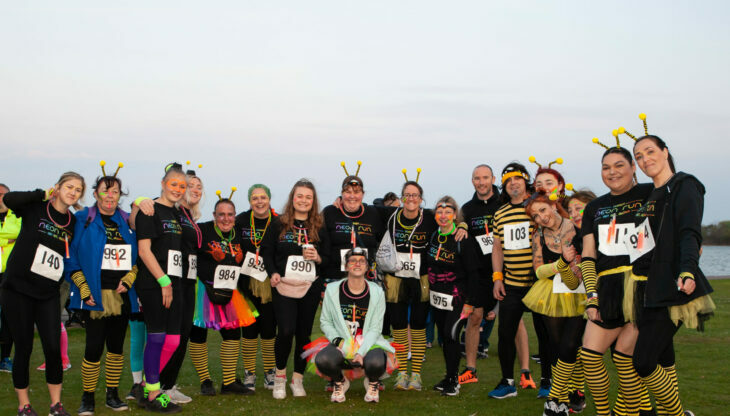 Almost 250 participants lit up the night around Poole Park on Saturday, April 23, to fundraise for Diverse Abilities, Dorset's disability charity.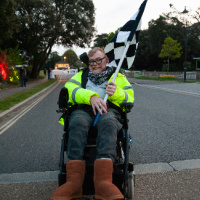 Taking place for the sixth time, the fun run encourages participants to walk, jog, run, or dance their way around the 5-kilometre course after the sun has set. This year's event also welcomed families to participate earlier in the day with a shorter course around the lake. Participants and spectators alike enjoyed entertainment in the race village from Hot Radio, a warm-up from Emma Darling, and refreshments from The Kitchen.
Diverse Abilities is Dorset's disability charity, supporting both children and adults with physical and learning disabilities through a variety of services including a specialist school, respite homes, activity centres, play sessions, care in the home and with advice over the phone and in person.
Lucy Rowley, events fundraising officer at Diverse Abilities, commented: "We're so thankful to everyone who turned out for the Dorset Neon Run. The past two years have been really difficult, and any fundraising helps us to keep our vital services running so the people who need us most can receive their specialist care and support.
"We'd also like to thank everyone who has attended one of these events over the years, as well as all the various organisations and companies, like Hot Radio, who get involved with logistical support or sponsorship to make it a reality."
Hot Radio
Hot Radio has been a partner of the event since its inception in 2017 and provides the soundtrack to the night's activities, alongside getting everyone in the party spirit.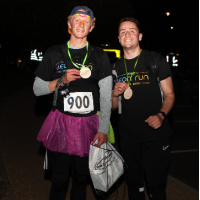 Kevin Scott, managing director of Hot Radio and Hot Gold Radio, added: "Here at Hot Radio and Hot Gold Radio we are passionate about supporting our local community and our chosen local charities including Diverse Abilities.
"They support those less able in our community and their ethos is similar to our own. We love using our resources to support their fundraising events and by working together we can have fun and at the same time raise vital funds for this fantastic local charity."
Visit diverseabilities.org.uk/events for further information about upcoming fundraising events and for more details on the charity's work.