Jubilee Dance Party in Wembley Park – June 4th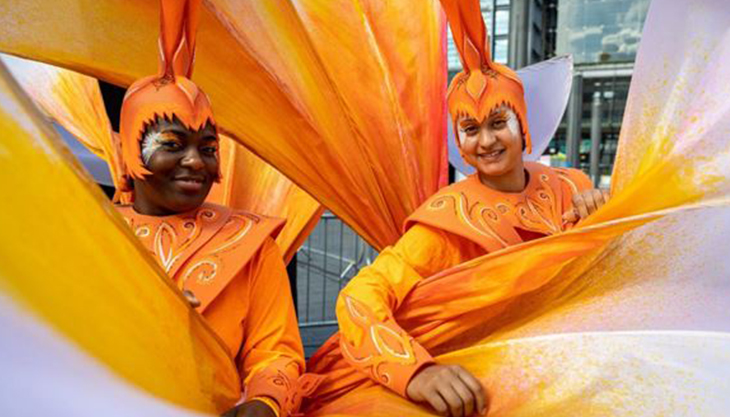 Get your groove on in Wembley Park with the Queen's Jubilee Dance Party on Saturday 4th June 2022.
Live music, circus acts, street performers and a whole lot of dance. Join us to celebrate Her Majesty the Queen's Platinum Jubilee as we transform the neighbourhood into a giant street party. With five stages of live acts, DJs and plenty of dancing, the totally free, all day family-fun festival welcomes everyone to soak up the party festivities – and throw some shapes on the dancefloor!
We'll not only be celebrating the Queen's Jubilee but the Wembley Park Jubilee Dance Party also honours the cultural diversity of the borough of Brent through different styles of dance. Throughout the day you can participate in free lessons taught by professional dancers on stages spread along Olympic Way, then partake in a mini flash-mob style social dance to show off your new moves.
If you're just looking to do some celebrating, then the emphasis is on the party.
Adorned with decorations and packed with family-friendly activities including face painters, bubbleologists and circus acts, as well as stilt walkers, street dancers, pavement artists Wembley Park will be an exciting street party for everyone. We'll see you there!
Stayed tuned for the full line up.