Get fit with FlipOut's annual membership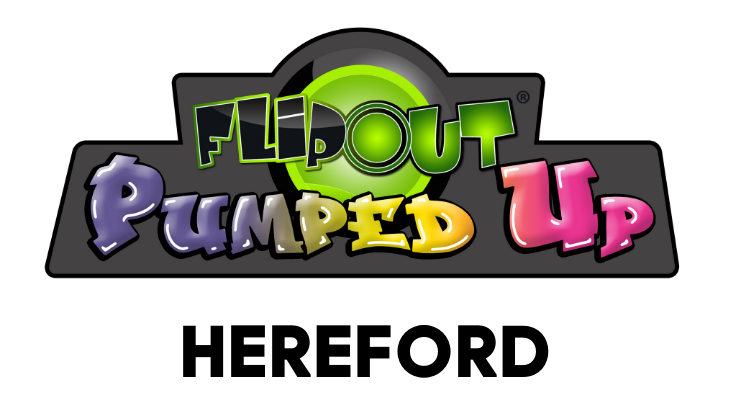 Get fit with FlipOut
Now you can get fit with FlipOut Hereford thanks to their annual membership scheme.
With obesity on the rise, lots of us want to increase activity levels – for ourselves and our families. But how many of us shudder at the thought? Don't switch off – this is for YOU!
The gym is certainly not be for everyone, and not all of us want to go running, or for long walks on a regular basis, especially when the weather isn't the best.  Even if we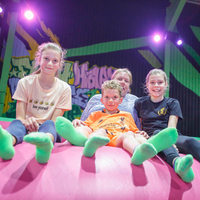 personally love these kinds of activities, does that go for everyone in the family? Probably not. So how can we keep everyone in the family active, without facing moans and groans, or flat out refusal to join in?  And how do we keep them going again and again? FlipOut Hereford may have just solved the issue, by offering annual membership.
What is FlipOut?
If you have never heard of it, or never been, FlipOut is a large inflatable arena, packed full of fun things to do.  Just staying on your feet is a work out for some of us.  There is also a ninja-warriors / total wipe out style assault course which the older children (and adults) would enjoy.  Upstairs in the cafe area there's a lovely smaller inflatable area for young children, so all ages are catered for. If an adrenalin rush is what's needed to involve some of your kids, FlipOut offers that too, with their Leap of Faith!
FlipOut is so much fun, for kids of all ages, and really is quite the workout.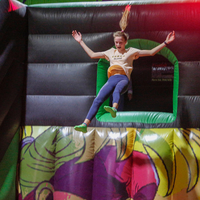 You and the family can have so much fun and get fit with FlipOut Hereford. Why not go along and see for yourself? There are loads of options to give it a try at a reasonable price – probably the best is the All Inclusive which gives you 2 hours of bounce time, unlimited Star Slush and a Hotdog each, for just over £14 each (for a group of 6).  AND parking is free!
Everyone I know who has been has loved it – and wants to go again and again. FlipOut now offer the option to buy a membership, so you and the family can go as often as you like – every day if you want to!
Who says getting fit can't be fun?