8 Places to visit with a Train Enthusiast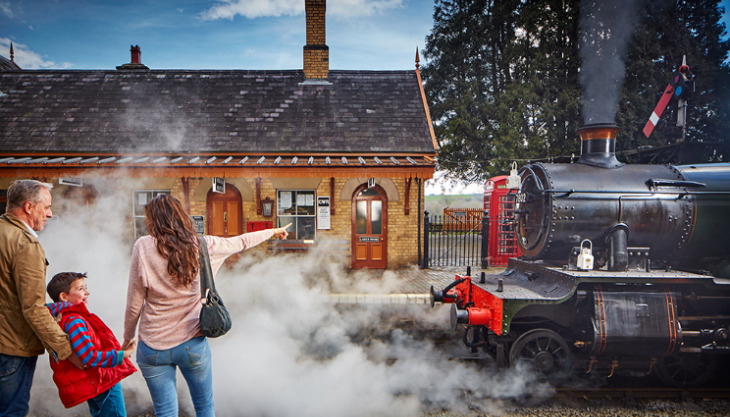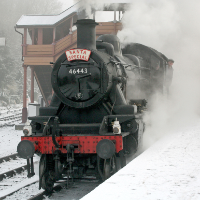 Is your child crazy about trains? Do you have to sit through endless episodes of Thomas The Tank Engine? Do you plan your days out around whether it can involve a trip on the railway or not?
If you're looking for new ways to excite your train-mad youngster, then we have highlighted some places to visit with a train enthusiast.
---
Severn Valley Railway
You can't beat the sight and sound of a steam train, so if you haven't been on the heritage Severn Valley Railway yet, then that has to be a priority! Enjoy the rumble of the engine and smell of steam as you ride along the Worcestershire and Shropshire countryside. The Freedom of the Line family ticket includes entry to the Engine House Railway Museum at Highley, a must for train enthusiasts. www.svr.co.uk
Gloucester Warwickshire Steam Railway
The Gloucestershire Warwickshire Railway is a volunteer operated heritage railway in Gloucestershire and Worcestershire offering a round trip of 28 miles. It uses part of the route of the former Great Western Railway's main line from Birmingham to Cheltenham which used to run via Stratford-upon-Avon. It now operates steam and heritage diesel trains between Cheltenham Racecourse and Broadway through some of the most spectacular scenery in the Cotswolds. www.gwsr.com
Wythall Transport Museum
For all things that move, visit this little museum in Worcestershire. It has a collection of historical buses and electrical vehicles, plus there's a mini train that runs all day on event days and from 12-3pm on all other days. The train is operated by Elmdon Model Engineering Society and there is a separate charge of £'1 per trip. www.wythall.org.uk
Baggeridge Country Park
Baggeridge Country Park, Sedgley, has its own miniature railway track, which volunteers from the Wolverhampton and district Model Engineering Society use throughout the year. The miniature railway is open for children to try on Tuesdays and Sundays throughout the summer.
Avonvale Miniature Railway
There's a little train that runs Avonvale at Hillers Farm Shop in Alcester. They often host special events and birthday parties too. www.hince.plus.com/Avonvale/
Evesham Light Railway
The railway, situated at The Valley/Evesham Country Park operates during weekends and school holidays. Owned and operated by Adrian & Sandra Corke with help from a group of enthusiastic volunteers, the Evesham Vale Light Railway passes through cuttings, countryside and a tunnel with steam trains departing from Twyford station every thirty minutes. www.evlr.co.uk/
Dudley Zoo
Trains may not be the first thing that springs to mind when you think of a zoo but Dudley Zoo runs a popular land train to take you across the 40 acre site, passing by some of the world's rarest animals. Saves you having to climb those hills! The train is free with zoo admission price. www.dudleyzoo.org.uk/tag/land-train/
Echills Wood Railway
The Echills Wood Railway in Kingsbury Water Park, Warwickshire, is one of the region's most popular visitor attractions and carried over 32,000 passengers last year. It is a seven and a quarter inch gauge (gap between the rails) miniature railway built and operated by a group of enthusiasts and dedicated volunteers. www.ewr.org.uk
Let us know if your little train enthusiast recommends any more places to visit! Email us here.