Time to declutter? Top tips from Katherine Bedson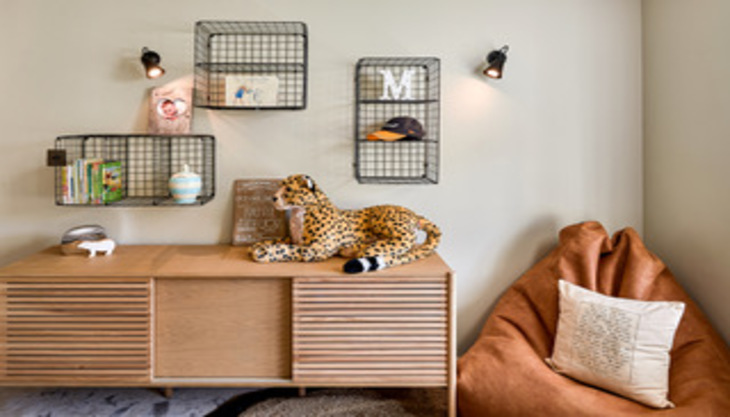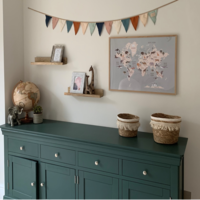 Time to declutter?…
Top tips from Surrey interior designer Katherine Bedson
Freshening up our home is usually high on the agenda as we come into Spring.  Last year I was tearing my hair out over plastic toys.  This year however, I feel safe in the knowledge that I have already cracked the never-ending issue of kid's storage.
Organisation is key.  I've discovered that when my son's toys are organised, they are more likely to be played with.  Handing my three-year-old a box of mish mash toys – a piano with no batteries and other debris that collects in the bottom of the toy drawers leaves him uninspired and he soon comes looking for me demanding snacks! Hand him a complete set of train track and a wooden village to boot and he's happy. Having a clear out and being organised will make the world of difference!
Step 1: The Clear Out
Last year I completed the clear out in two phases.  The first was to go through everything while my son was at pre-school.  Anything that was too young for him went into storage.  Everything that was broken or had missing parts went into the recycling.  Anything that was intact but rarely played with was donated and everything else was kept ready for phase two – clearing out together. I allowed my son to help go through his toys further and decide what he'd like to keep out and what he deemed 'a baby toy'.  This made him feel involved in the process.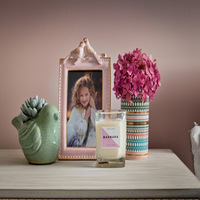 Step 2: Furniture sourcing
Flexible storage is the most important thing to consider when choosing your furniture pieces.  In my son's bedroom we opted for a wide sideboard unit.  We have the same downstairs – two beautiful sideboards devoted to toy storage but great for hiding the mess away and creating a 'grown up space' in the evenings!
Step 3: Internal storage
I have two preferences for internal storage.  The first are baskets that can be brought out and then hidden away.  Great for the quick 'end of day clear up'.  The second is a recent discovery of mine – re-usable vegetable bags. They provide the perfect solution for keeping sets of toys together without the need to keep the original bulky packaging.  The main draw is that the bags are semi-transparent – meaning you can easily identify exactly what each bag contains.
Step 4: Organisation
Organising the toys into our various small storage containers was the final stage and one that regularly gets updated as both my children outgrow toys and games.  My son loves that everything has its own bag or basket and needs little encouragement to put things away before getting out the next activity.
Written by Katherine Bedson from Katherine Bedson Interior & Landscape Design in Surrey katherinebedson.com