Raring2go! Newcastle Advertising Rates and Dates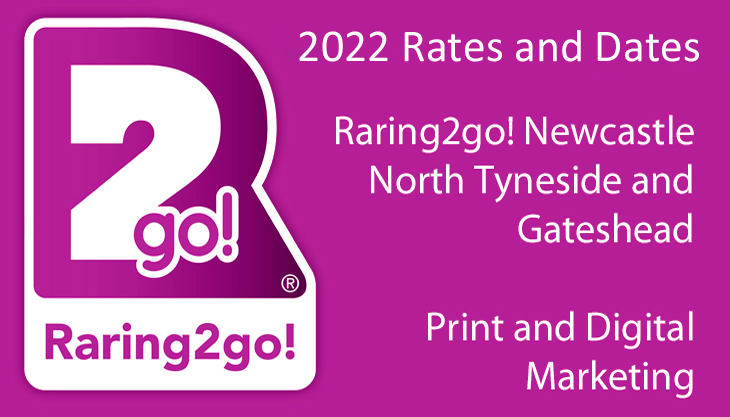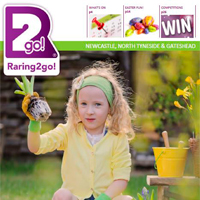 Raring2go! Newcastle, North Tyneside and Gateshead Media Information
We provide FREE information to local families with 0-11 yr olds via 4 key elements:
Printed magazines: 4 x per annum, a minimum 32 page A5 full colour glossy, delivered directly to families via the school book bag, nursery, playgroup, preschool, children's centre and library in these postcodes: NE1-13,15,16 & 25-30. It can also be read online as a flip book. A readership of approximately 75,000.
Website: What's On calendar for the whole of the North East, directory for clubs, classes, party providers, days out, competitions, offers, recipes and the Kids Zone activities pages. 10-15,000 visitors per month.
Enewsletter: local enewsletter detailing events happening that month, competitions and offers
Social Media: daily updates to over 7,000 followers on Facebook, Twitter and Instagram.
PRICES: you can place a one off advert which is ideal for a specific event, but for consistent exposure for your business an annual package is much more effective.
Print advertising, per issue: Full page £539, half page £299, quarter page £179. All sizes include:
Full web business page of up to 1000 words + images & video for 3 months,
Special events listings in the magazine and online
Social media support
Option to run a competition and/or special offer in print and online
Annual print packages (min 3 magazines) are discounted to £465, £255 and £135 respectively, per issue.
Print Magazines booking/copy deadline: Summer June 10, Autumn September 9, Winter November 4.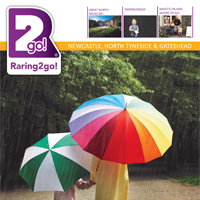 Invoicing: I usually invoice per magazine so quarterly but can split the cost into monthly payments if preferred. No VAT is applied (except to Co Durham/Teesside bookings).
Digital advertising:
£149 Digital Only Package for 4 weeks 
Web advert for a month
Events page online in the What's On Calendar
Enewsletter advert
Social Media support
Competition and/or special offer page
Raring2go! in the North East: we have neighbouring editions of Raring2go! in Northumberland, Sunderland, Durham and Teesside. I can tailor a bespoke marketing package if you wish to advertise to families in any of these areas.
Contact me: call me on 07739797419 for a no obligation chat or better still to arrange to meet up for a coffee. Or email me at newcastle@raring2go.co.uk  
Anna Skelton, editor Raring2go! Newcastle, North Tyneside and Gateshead