Bushcraft skills at Habberley Trail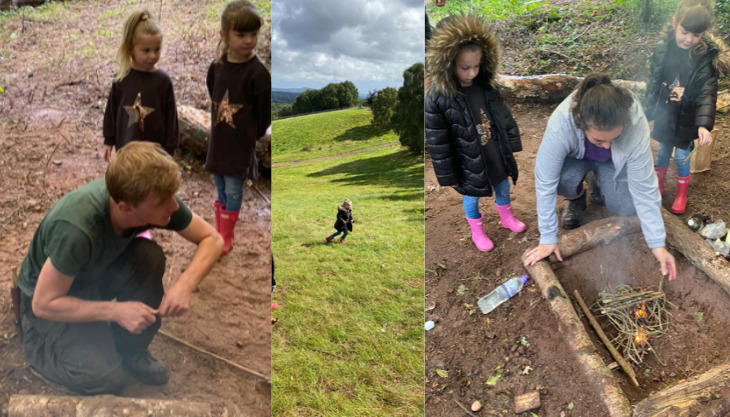 Wow! What an amazing day we had at Habberley Trail near Kidderminster. We booked in for the morning Bushcraft session which was in addition to the trail. We were met by the a lovely lad called Ashley who was going to be our leader for the session and what he knew about the outdoors was an amazing for a person so young, very inspirational .  Our main theme was making fire and he showed us lots of different ways on how to start a fire . We used cotton wool balls, steel wool, batteries , flint and glycerin! It was amazing to see which combinations worked , I won't spoil it for you by telling you all of it as it was very exciting. The children loved collecting the wood to help build the fire and even though they were quite young they were really enthralled with what Ashley had to say because he brought it down to their level.
Habberley  do lots of sessions from Bushcraft to Fairy activities , so It's worth checking out Habberleys events.
After all the excitement of Bushcraft we went back to the cafe for a well earned cuppa and a spot of lunch, pizza, hot dogs,  sandwiches and a panini went down well.
Next was the actual trail which was set in the fields of the Habberley site , we weren't sure what to expect but we wasn't disappointed as all the activities were great fun especially the Water Squirt Bridge and the Round A Bout Swing. The girls loved it and we really enjoyed the freedom that the trail offered. There were lots of people on site but it didn't feel at all crowded . It took us a good 2 hours to go around as we took our time and we could of have gone back for more but we had two tired girls who were in their absolute element playing on all the activities but were worn out. They fell asleep as soon as we had gone a few miles down the road!
I can't recommend Habberley Trail enough , a great day out whatever the age of your children even the teens will love it as it's such great fun!