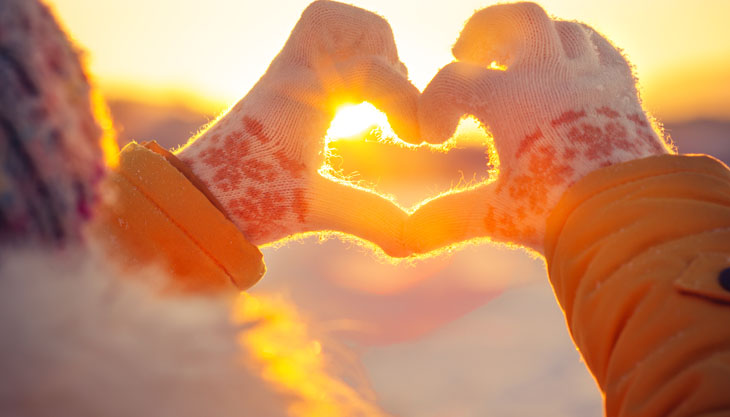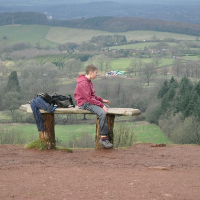 7 WAYS TO WELL-BEING*
During the winter months the world can seem a gloomy place. We all need to take steps to look after ourselves, mentally and physically, bolster our mood. Here are a few tips for families.
---
TAKE NOTICE
Be aware of the world around you.
Even though it may be a bit chilly at the moment, try and get the family out in the great outdoors, to explore nature.  Visit a new park, fly a kite, enjoy a walking trail or go bug hunting. Here are our favourite outdoor spaces.
Sandra Hill runs The World Outside forest school at Bodenham Arboretum, Wolverley. "For me, getting outdoors is time to be, time to think and time to realise that we are part of something  bigger and my problems aren't as huge or as significant in the grand scheme of things.  Also working outdoors with children you get to see small miracles and know that you have made a difference." Sandra believes this philosophy so much, she has just opened an outdoor kindergarten, held at Baxter College grounds, in Kidderminster!
KEEP LEARNING
Try something new this year.
Try something new this year. You and your children could sign up for a course together (Duolingo is a website offering easy-to-follow foreign language lessons). Try a new sport (families can train together online at Wyre Forest Tae Kwon Do), learn to play an instrument (Load Street Studios offer lessons), or try baking something new. Joining a club helps children to connect with others, outside of school, which will enrich their lives and provide them with new friendships.
BE MINDFUL
Slow things down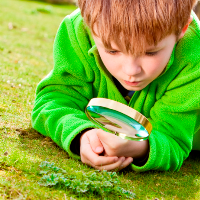 Mindfulness is "the practice of being aware of your body, mind, and feelings in the present moment, thought to create a feeling of calm." As Casey of Relax Kids in Stourbridge explains: "In today's society, being busy often makes a person appear popular, or in demand. However, often this leads to exhaustion, especially in adults. We have developed a culture where rest equals laziness. However, rest is essential to maintain a functional mind and body.
We have to recharge our batteries in order to be able to focus on our tasks."
The same is true of children. They need quieter periods, which afford them time to use their imagination and to learn to manage their own thoughts. So tucking up with a hot chocolate in your PJs after a day of home learning is no bad thing!
Read more about Mindfulness for Children here.
GET ACTIVE
Exercise is good for the soul.
The key is finding something you enjoy (dancing, gardening, cycling, playing a game together – all count!)
There aren't many people on the planet that haven't heard about PE with Joe Wicks, but if he doesn't float your boat, there are plenty of other exercise classes for children and adults. Have a look at the Clubs section of our website.
Go for a bike ride together (here are our favourite routes) or try geocaching; a great way to get everyone outdoors.
Here are some ways to keep everyone active over the winter: Try some of these 60 minute challenges!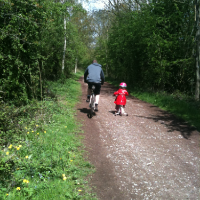 MAKE MUSIC
Music elevates our mood and helps us to relax.
Both listening to and creating music can have lots of positive effects on mental health, by elevating our mood and helping us to relax. "Music is an escape from everything in life, just 20 minutes of playing an instrument or singing every day will relax and calm you and it will stimulate your brain so that you feel more alert and ready to learn too" says Steve Carrigan who runs Load Street Music Studios in Bewdley. If your child suffers from anxiety or struggles to express their emotions verbally, you could perhaps consider taking them for music lessons; to a choir; or a theatre club – or just dance it out in the kitchen together! Load Street Studios offer children's music lessons, as do C Sharp Music in Stourbridge.  
GIVE
Do something nice today for someone else
Studies have shown that we can help ourselves manage stress and feel better by doing good deeds for other people. Do something nice for a friend or neighbour. Thank someone or smile at someone today. Volunteering for a charity is a rewarding way to support your local community. You could help out with PTA events at your local school, volunteer as school governor, or help out at church. How about organising a collection in your street for the local food bank? Children could help out by designing posters or flyers. Perhaps your little ones would like to write a letter or paint a picture for a resident in a care home, to brighten their day? Acts of kindness make us all feel better about the world.
TALK TO THE ANIMALS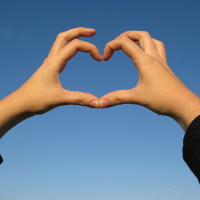 Spend time with animals
Owning a pet is a proven way to reduce feelings of anxiety or loneliness, but that isn't an option for everyone. Thankfully we have some lovely farms and animal attractions on our doorstep where children can gain the therapeutic benefits of mixing with animals. West Midland Safari Park, Wolverley Animal Centre, Hatton Adventure World, Dudley Zoo, Little Owl Park – all have petting zoos; areas where children can stroke small animals, like guinea pigs, or meet the farm animals. Even if you can't visit in person, research has shown that even watching videos of animals can induce a sense of calm and can reduce children's anxiety. Alternatively you could offer to walk a neighbour's dog?
---
To laugh often and much; To win the respect of intelligent people and the affection of children; To earn the appreciation of honest critics and endure the betrayal of false friends; To appreciate beauty, to find the best in others; To leave the world a bit better, whether by a healthy child, a garden patch, or a redeemed social condition; To know even one life has breathed easier because you have lived. This is to have succeeded.
Ralph Waldo Emerson
---
Resources:
*Based on the 5 Steps to Well-being developed by The Economics Foundation
Children's Mental Health Week is 7 – 14 February 2022. Find lots of resources here.