Start-Rite celebrates by partnering with NSPCC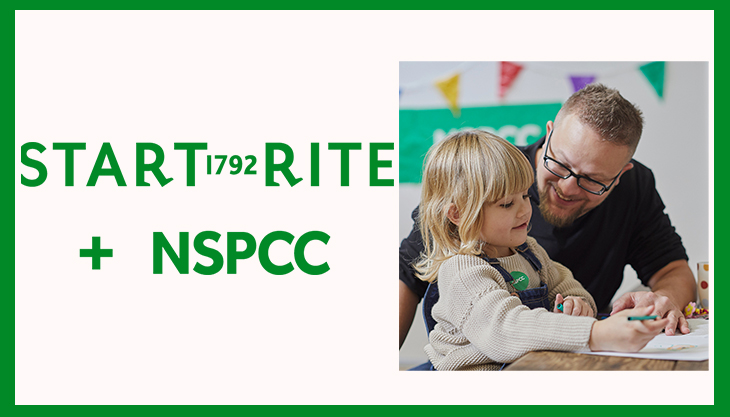 Start-Rite celebrates 230th Birthday by partnering with the NSPCC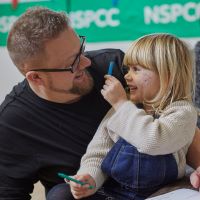 Start-Rite Shoes partners with the UK's leading children's charity, the NSPCC, to celebrate its 230 years in business. The children's shoe specialist will embark on a 12-month fundraising campaign, "Protecting Their Future, One Step At A Time". The dedicated programme of activities – launching with a donation of shoes to children currently supported by the NSPCC – will see the Start-Rite team raise vital funds and provide their time, product, expertise and resources to support the NSPCC in its mission to protect children and prevent abuse.
​​​​​The partnership will include:  The launch of a bespoke NSPCC shoe collection, including canvas styles hand-drawn by Start-Rite's in-house designer; a Chelsea boot and a special slipper. These exclusive designs, available online and through Start-Rite's extensive network of retail partners, will be launched throughout the year, with a donation made to the NSPCC for every pair sold. To mark 230 years, the team will undertake '230' themed challenges and are proud to donate 230 pairs of Start-Rite shoes to children using the NSPCC's therapeutic services and via the NSPCC's local partner organisations.
A celebration of the NSPCC's Childhood Day, 10th June by collaborating with high-profile influencers to raise awareness of the fantastic work that the NSPCC does. Employee fundraising activities and sponsored teambuilding activities, including the CEO of Start-Rite Shoes running the London Marathon in October .Supporting the NSPCC throughout the year to create and share advice on pertinent parental issues including; online safety, mental health and supporting children going back to school. CEO of Start-Rite Shoes, Hugo Adams, said: "Children's healthy development and wellbeing is what drives our business forward, so partnering with a charity so closely aligned to our mission seemed a fitting celebration of our 230 years in business.
The NSPCC believes that everyone in society has a responsibility to keep children safe. Combining our shared heritage and knowledge, we are working to protect more children's futures, one step at a time and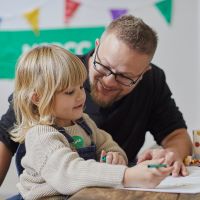 for generations to come. "Senior Corporate Partnerships Manager at the NSPCC, Lloyd Butcher said: "We
believe that together we can stop child abuse and neglect, and partnering with organisations who share our values, such as Start-Rite, is vital in achieving our mission. We are delighted to partner with Start-Rite in their 230th year and believe our exciting programme of activities will help us raise much-needed funds and awareness so we can continue to be here for the children and young people who need us."
About Start-Rite Shoes A British family business for eight generations, Start-Rite Shoes has helped children explore in comfort and confidence for 230 years. Proudly specialist in little feet, every Start-Rite shoe is anchored in a deep understanding of the ways children live and move today. With constant innovation at its core, the brand works with biomechanics experts to create shoes that not only support a child's developmental needs but also their lifestyle needs. Start-Rite shoes are designed to give children the freedom to go where they want, how they want. About the NSPCC The NSPCC is the leading children's charity fighting to end child abuse in the UK and Channel Islands. Using voluntary donations, which make up around 90 per cent of our funding, we help children who've been abused to rebuild their lives, we protect children at risk, and we find the best ways of preventing child abuse from ever happening. So when a child needs a helping hand, we'll be there.
When parents are finding it tough, we'll help. When laws need to change, or governments need to do more, we won't give up until things improve. Our Childline service provides a safe, confidential place for children with no one else to turn to, whatever their worry, whenever they need help. Our free NSPCC helpline provides adults with a place they can get advice and support, share their concerns about a child or get general information about child protection. Adults can contact the helpline 365 days a year.