Raring2go! Harrogate and York Review of Alpamare Waterpark in Scarborough
Alpamare is the waterpark situated in Scarborough. It comes all the way from the Alps and is waterpark like no other….
Over the s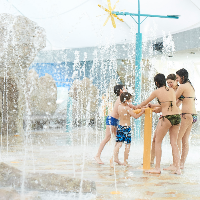 ummer holidays my son celebrated his 9th birthday there with his siblings and friends. We chose to bring him as it looked amazing and promised us a day of fun and relaxation in a clean and safe environment.
Every single one of us including my husband and I found it exciting, relaxing and was by far the best day out we have had in years. The views from the outdoor pools are simply stunning. The entire place has been put together with every age of person in mind to optimise their enjoyment and fun. (We had a 12,10, 9,8 years and a 20 months old in our party). The place is kept very clean and the staff are friendly, attentive and knowledgeable and even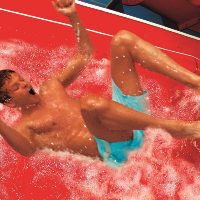 provided swim nappies for my little girl.
The main attractions are:
4 amazing waterslides
A wave pool
Children's water playground
2 heated Iodine outdoor pools (with massage jets and whirl-pool areas).
A restaurant that serves great food and drink plus a new spa and wellness centre opening soon too!
This place can be enjoyed all year around by all age groups and we would definitely recommend and most certainly will be returning. For more information visit http://www.alpamare.co.uk/
FIND US
North Bay, 28 Burniston Road, Scarborough, North Yorkshire YO12 6PH
OPENING  HOURS
We're open 365 days a year
Monday – Saturday:10.00 – 22.00, Sunday:10.00-21.00