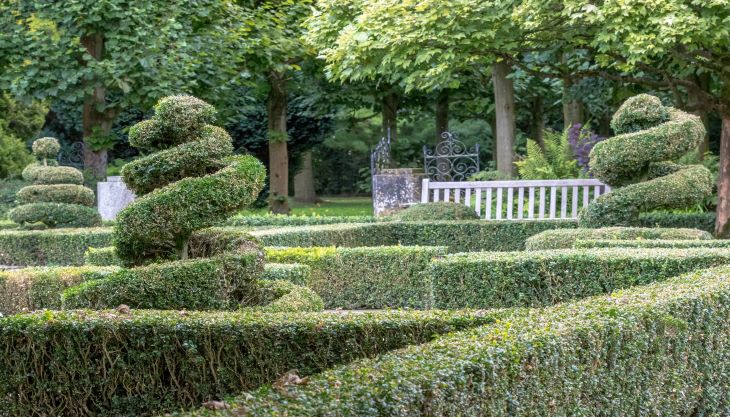 Lotherton Hall is one of my favourite places to visit. There are so many different elements to it that it provides a really fun and varied day out.
Last time we visited Wildlife World was closed so we were delighted to find it open this time! There is currently a special Creatures of the Night exhibition taking place to fit in with the Halloween theme. Once we adjusted to the dark in the nocturnal section, it was amazing to see all the different animals in there and we learnt loads! In the Education Office there were additional activities set up for the children to have a go at and the staff member there was really friendly and knowledgeable, taking the time to help with the activities and answer any questions about the animals. Of course, I got to see my absolute favourites the penguins too!
The Hall itself has been decorated beautifully for Halloween. It looks truly stunning. There's a real attention to detail that has gone into the decorations with some comedy value added for the grown-ups with grave names such as 'Nora Bone'. My children loved that a lot of the photographs and pictures in the hall were holographic and they spent ages moving around to make them change from normal to creepy. They loved spotting the spooky light up eyes on the pictures too!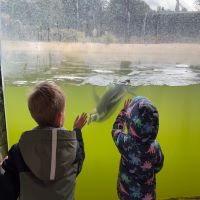 The Spooky Skeletons trail itself is great fun (can't beat a trail!) and is full of skeletons in all kinds of different  scenarios. It is included in the admission price and my two loved spotting all the different skeletons on the sheet, burning off loads of energy at the same time (winner!). This, coupled with a visit to 'Skeletown' really set the Halloween mood.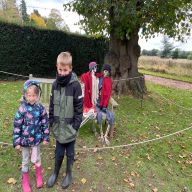 Skeletown is set up as, you guessed it, a town and has some really imaginative scenes. There is an undercover picnic area in this space too with plenty of seating and there is even entertainment thrown in, with magic tricks and skills being demonstrated to your table. We loved the juggling and hula hooping!
The Spooky Skelton Trails is on until October 31st. Gates are open until 8pm (although last entry is at 5:15pm and other parts close earlier) so if you're feeling brave this would make for a great spooky evening. All of this coupled with the usual garden games, parks and fabulous walks makes for a great day out.