Review: Courtyard Escapes in Stourbridge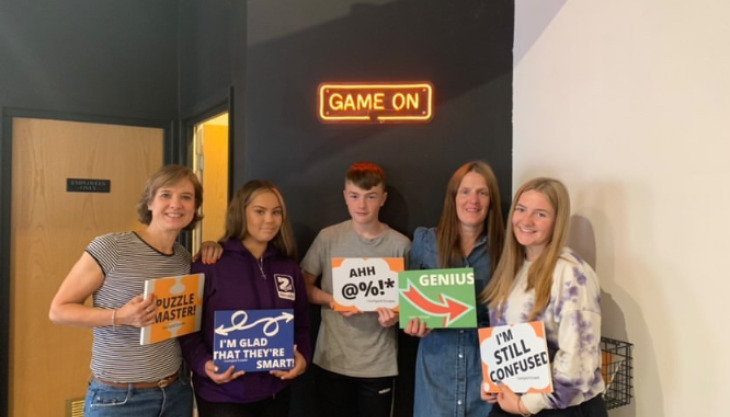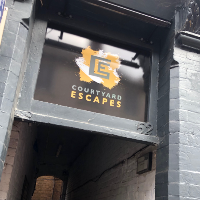 It gets harder to entertain children during the school holidays, the older that they get. They're no longer content with a trip to the park, so we were excited to learn that a brand new Escape Room had arrived in Stourbridge Town Centre: Courtyard Escapes.
Having enjoyed escape rooms in the past with our family, we were keen to try a new one (I love a challenge!) Even though there's always the fear of family squabbles when you take on a high pressured activity together –  in a confined space –  we all find them good fun really!
If you've never experienced an escape room before, the idea is that you work together as a team to find clues, solve puzzles and complete challenges before the time runs out. Games last one hour with a 15 minute briefing beforehand.
Even frequent Stourbridge visitors may not have spotted Courtyard Escapes yet. It is tucked away, down an alley, opposite The Talbot pub.
We took friends along with us so there were 5 in our team.
At the moment, there are two games on offer: Archibald's Legacy and Chocolate Fix. We chose the former.
---
Daisy Robinson, aged 16, explains:
"My first at Courtyard Escapes in Stourbridge didn't disappoint. We were greeted by two friendly members of staff, manager Ben and Games Master, Catherine. There are two games on offer with varying degrees of difficulty and we chose Archibald's Legacy, the more challenging one. Our mission was to find the stolen diamond. After the health and safety and briefing video we were good to go.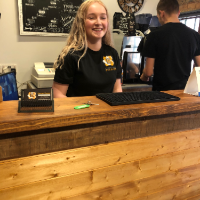 We had 60 minutes to complete the game and you are able to ask for 3 clues (we used all 3).
We didn't escape but got so close at the end – if only we had another 3 minutes left! Our whole group thoroughly enjoyed this experience and would highly recommend it!"
---
Refreshments are served onsite. There are also free lockers available as no belongings (including phones) can be taken into the game itself.
Courtyard Escapes is an independent and local run company. Company director Jess says "If you're an expert escapologist or brand new to escape rooms, we've got you covered. We're ready to immerse you and your friends into some exhilarating, family friendly fun."
Are you ready to take on the challenge?
You can contact Courtyard Escapes directly on info@courtyardescapes.co.uk
Follow on Facebook