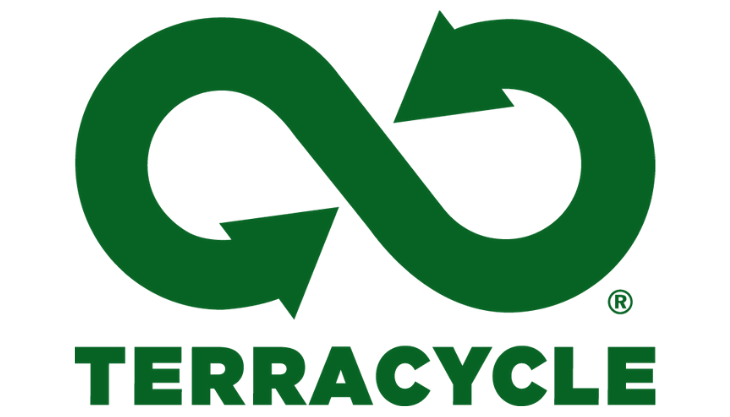 Did you know you can recycle so many different things now through TerraCycle – from sweet wrappers to contact lenses, bread bags, water filters and even dried up old pens? We were contacted by Kristina, who collects recycling to raise funds through the Terracycle scheme for her son's school in Pembridge, Herefordshire, and she really opened our eyes to the breadth of items you can now recycle.  Not only is this great for the environment – it is also an easy way for schools and charities to raise funds!  What isn't to love?
TerraCycle partners with some of the world's leading brands to offer free recycling solutions to consumers who can sign up on the TerraCycle website to set up a drop-off location on behalf of their entire community. They can then send previously non-recyclable waste to TerraCycle to be recycled. You will find some drop off points will only be registered to take one or two types of product or packaging, while others will be able to take several, you will need to sp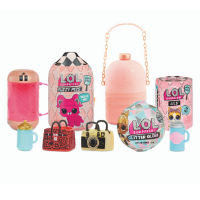 lit your recycling to suit, and find out where the drop off points are locally.  The TerraCycle website has handy maps to show you where yours are!
The current things you can recycle through the scheme are:
All brands of baby food pouches & Ella's Kitchen Snack wrappers
All brands of soft contact lenses and their blister packaging
All brands of pet food pouches and dry pet food packaging
All brands of bread bags
All brands of biscuit, crackers and cake wrappers
All brands of personal care and beauty product packaging
All brands of oral hygiene products packaging eg toothpaste tubes, electric toothbrush heads and plastic toothbrushes
All brands of crisp, pretzel, nut and popcorn packets and multipacks packaging
All brands of yogurt pouches and caps
All brands of air freshener aerosols
All brands of home cleaning product packaging (non aerosol)
All flexible plastic ring carriers (which hold packs of drinks cans together)
Air, home and laundry care waste (air fresheners, rigid plastic tubs etc)
Aqua Optima water filters
Household disposable gloves
Plastic chocolates and sweets pouches and bags, and chocolate bar wrappers
Ferrero Rocher wrappers and packaging
Flash wipes, cloths and pads
Hasbro toys and games
Kinder product packaging
Lavazza Eco Caps (for coffee machines)
L'Occitane en Provence branded used beauty and skin care products (excluding aerosols and glass packaging)
L.O.L. Surprise! plastic wrappers, display cases and accessories
Pringles tubes and lids
Tassimo and Kenco coffee pouch / jar lids / coffee machine capsules
Writing instruments – old pens, correction fluid pots, highlighters, marker pens (not wooden pencils or chalk)
Zuru Branded: Bunch of Balloons brand balloons, plastic balloon stems, ribbons, water balloons, foil balloons (Zuru only)
There is even a beach plastics recycling scheme, and TerraCycle are adding more recycling programmes all the time. For full details of all the recycling programmes, and to check exactly which items they can take, check out the TerraCycle website.
Kristina is registered as a drop off collection point for several programmes, and currently collects all crisp packets, popcorn, pretzels, nuts, pork scratching packets and any multipack outer packets; Pringle tubes including foil seal and lid; Any brand and bakery plastic bread bags; Any brand baby food pouch and baby food snack packets, this can include the pouch yoghurts, new jelly pouches and fruit pouches, fruit snack like yo-yo bears; Tooth brushes, toothpaste tubes, plastic floss container and any relevant packaging; Dishwasher flexible plastic pouch, dishwasher salt bags, packaging from dishwasher cleaner, cleaning wipe packets; All biscuit, cake, chocolate, sweets, crackers, cereal bars wrappers and any outer multipack wrappers; Plastic roll on deodorants, caps/pumps/trigger sprays off beauty items, beauty wipe packets, hair dye kits, empty make-up (mascara, lip balm, eye palette etc) flexible tubes like hand creams etc, plastic pots, also with this one as the council do not collect black items any black shampoo bottles etc can be included in this but only black; Aqua optima water filter cartridges; Flash (flash only) cleaning wipes and pads; All Kinder chocolate packaging including yellow eggs from the kinder eggs ; Plastic rings that hold beer/cider cans together; Disposable gloves made from latex, vinyl, nitrile and polyethylene; L.O.L toys, wrappers and cases; All ink cartridge and ink toners (not the waste toner collector though).
Kristina a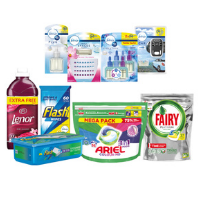 lso accepts  pet food wet pouches (must be cleaned out) and pet food dry packets/treat packets and also any tinted fabric conditioner bottles, cleaner trigger heads, flexible wash capsules packets! While these items don't benefit Pembridge School,    she passes them onto another Herefordshire school/nursery.
Any of these recycling Items can be left for Kristina at 6 Curl View Crescent, Pembridge, HR6 9HQ in the purple bin, or can be dropped off at 68 Old Street, Ludlow, SY8 1NX.  Kristina can also even try to arrange to collect from Hereford – just message her on her Facebook Group here.
We are building a list of schools raising money through the TerraCycle programmes – please let us know if your school is involved.  Do you want to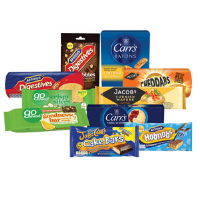 promote your TerraCycle drop off point?  Please let us know! Email us here.
Would you be interested in raising funds through TerraCycle? You can sign up to one or more of their available programmes here.