Raring2go! Hereford & Worcester at Blenheim Palace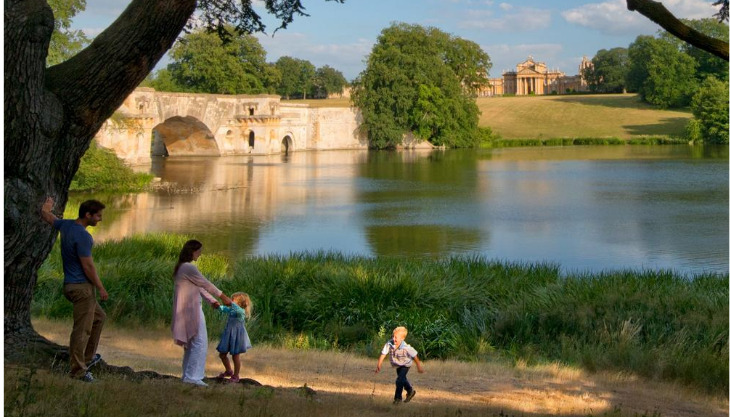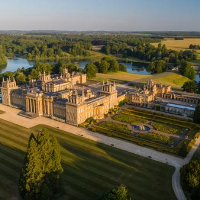 A scenic drive through the Cotswolds led us to Blenheim Palace, Oxfordshire. Never having visited before I was unsure what to expect and was immediately struck by the size of the Palace and its grounds – a 2,000-acre estate! Pre-booking gave us a set time to arrive, and printing our passes at home before setting off made our entry to the car park and palace incredibly stress free. TOP TIP – take a mobile phone AND headphones for each member of your party.  There are audio tours for the palace and the gardens, and you can download the app to access these before even setting off!
When we visited in early August, there were two main tours of the Palace open – the Palace State Rooms which include some items from the Churchill exhibition (including his Birth Room), and The Untold Story which is upstairs and sadly not wheelchair accessible, although you can have an alternative accessible experience of this in the indoor cinema, when restrictions allow.  If you have time, you can do both tours, but as this was our first visit and we didn't want to rush, we chose the Palace State Rooms, and were not disappointed!  Opulent is certainly the word!  The audio tour using my mobile phone via the app was great – you can choose to hear as little or as much as you like, and it gives you the opportunity to discover more detail about some of the items on display.   While the audio tour explaining each of the incredible tapestries and items gave rich historical information and context, I particularly enjoyed learning about the peop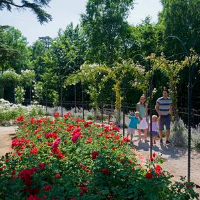 le in the portraits.
While the main Palace State Rooms tour currently takes visitors through the huge and ornate rooms using a one-way system, the walkways are wide enough for those wanting to spend longer to step back and let other visitors pass – particularly great for those with younger children, who may become restless if the pace is too slow.  The Churchill Exhibition is separate, accessed off the Long Library, and you can opt to miss that section.  As this exhibition is much more enclosed, and the exhibits are accompanied by lots of explanatory text, this is far slower paced, with few chances to 'overtake' other visitors.  So unless your younger children are patient and interested in the history of Churchill in particular, you may find it best to skip this part.  With no younger children with us, we entered this exhibition and found it informative and really interesting.
The courtyard and grounds of the Palace are expansive.  There is plenty of space for younger ones to run around, we saw several children with bikes – the pathways and walkways are easily wide enough, and there seemed fewer visitors than you may expect, possibly down to recent restrictions. In early August when parts of the Palace and grounds first reopened, we had to buy tickets and pre-book our arrival time online.   Do check the website for current guidelines, rules, and restrictions.
Throughout summer 2020, kids can visit free – and while some things may be closed for now (when we visited the maze and butterfly house were still closed for example, but hopeful of reopening soon) there is still so much for kids to explore, with the Palace, extensive grounds, adventure playground and socially distanced miniature train rides.
As with many places now, contactless payment is best, we did the day without using cash at all.  There are a few refreshment vans near the palace entrance, and lots of space for families to picnic. You may even be treated to some live music, as socially distanced festivals of 'Picnic at the Palace' happen most days – click here for details.
There i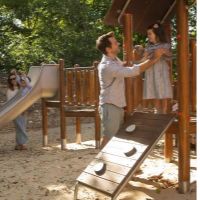 s so much to see at Blenheim, you could easily spend another whole day and still not get round it all, and although some parts were still closed when we visited, we still ran out of time to fully explore.  But some of the other Raring2go! area editors have also visited – check back here for further reviews!