Piper's Hill – An ancient woodland walk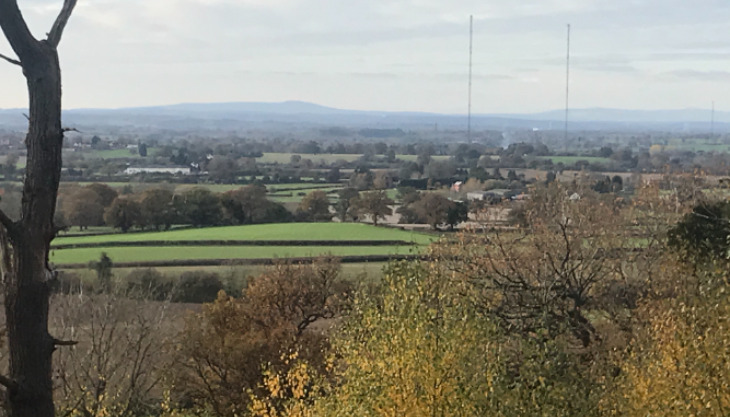 Piper's Hill and Dodderhill Common ( Hanbury Common)
I always drive past these woods when I'm out delivering my magazines and I always say to myself I'll go one day so I thought I'd make the mo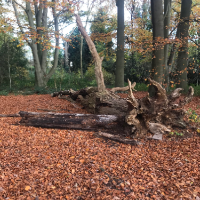 st of it whilst we're in lock down. We had a lovely wander around these old ancient woods looking at all the magnificent old tree's . Plus you can't beat a kick in the leaves !
Children young and old will enjoy these woods but make sure you wear appropriate foot wear as its very muddy and a bit unstable under foot.
There is a lot of history surrounding these woods , so it's a great place to let your imagination go wild with the children.
You can also do the Hanbury  circular walk too from this location
Lisa Bayliss
Here is some information from the Worcestershire Wildlife Trust.
These two old commons are former ancient wood pasture where, historically, livestock grazed on grassland scattered with large trees.  Woodlands have been grazed to create wood pasture since at least the Middle Ages.  This was often associated with old commons where the owner granted rights to the commoners to graze their cattle, sheep and pigs.  Trees were often planted and protected to grow large timber, giving rise to old, widely-spaced trees with a g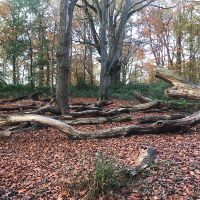 rassy woodland floor – something between woodland and parkland.
Today the nature reserve has over 240 veteran trees – some of the oldest in the county – which have grown over several hundred years.  These old trees support a huge range of wildlife as well as being historically and culturally significant in their own right.  The trees grew in open spaces where they developed widely-spreading branches.  They were often pollarded (branches harvested for small timber, cut at head height or above, out of the reach of grazing animals) and allowed to re-grow.  Many of the trees on the reserve bear the signs of pollarding – particularly ancient beech, sweet chestnuts and oaks – and have spreading crowns typical of trees that have grown in open conditions.
The trees are great for fungi and over 200 species have been found – chanterelle, beefsteak and various bracket fungi are among some of the more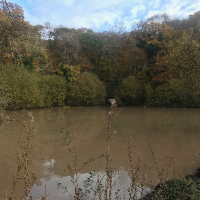 common.  The reserve is also home to some rarer fungi including the Rhodotus palmatus, which requires a supply of dead elm, and the rare bracket fungus Hericium cirrhatum, which can be found at the end of freshly cut beech trunks.
Woodpeckers are attracted by the old trees as well as tits and nuthatches.  The dead wood is fantastic for saproxylic species of beetle – those dependent on dead or dying wood at some point during their life cycle.  The old fish pond at the edge of the wood is inhabited by a variety of freshwater invertebrates and is worth visiting.
During the last century grazing on the commons reduced substantially and saplings began to fill in the spaces between the trees.  These vigorous young trees   have started to shade out the older oaks and sweet chestnuts and, left unchecked, this competition for nutrients and light can cause the veteran trees to die.  We're gradually restoring the wood pasture by felling carefully selected beech trees – much of the dead wood is left on site to provide habitat for fungus and invertebrates.  In time we hope to re-introduce grazing onto the reserve.