Local Venues to Hire for Parties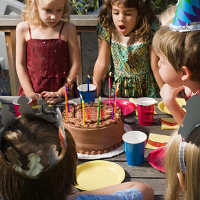 If you're looking for somewhere to hold your child's birthday party, here are a few local suggestions.
NB This is just a guide. Some of the details may have changed since published.
---
Bobbington Village Hall
Six Ashes Road, Bobbington, DY7 5DU
01384 221362
Belbroughton Church Hall
Church Road, Belbroughton, DY9 9TN Email belbroughtonchurchhall@gmail.com
Clent Village Hall
Church Avenue Clent Stourbridge Worcestershire, DY9 9QT
Blakedown Parish Room
18 Belbroughton Road, Blakedown, Kidderminster, Worcestershire, DY10 3JG
01562 700622
Bayton Village Hall
Clows Top, Bayton, Kidderminster, Worcestershire, DY14 9LG
01299 832945
Wolverley Memorial Hall
28 Hayes Road, Kidderminster, Worcestershire, DY11 5UL
01562 850786
Rock Village Hall
Millennium Green Porchbrook Rd, Rock, Nr Kidderminster, Worcestershire, DY14 9SD
07517 475823
St Mary's Church Kingswinford
The Village Kingswinford Dudley Dy6 8AY
01384 273716
Kingswinford Community Centre
425, High St, Kingswinford, West Midlands DY6 8AP
01384 273625
Wollaston St. James Church Hall
Belfry Drive, Stourbridge, West Midlands DY8 3SE
01384 441277
Hagley Community Centre
HagLey Village, DY9 0NW
07981 365290
St Peters Centre, St Peter's Church
Pedmore Lane Stourbridge DY9 0SW
01562 887287
Norton Community Centre
Kempton Way Off Heath Farm Rd, Norton, Stourbridge
01384 378609
Lady of Lourdes Church Hall
Summerhill Kingswinford DY6 9JE
01384 274520
Kinver Community Association
9, Meddins Lane, Kinver, Stourbridge, West Midlands DY7 6BZ
01384 872296
St. Mary's Church Hall
Rectory Rd, Stourbridge, West Midlands DY8 2HA
01384 375751
Blue Hoots Pre-School
Birmingham Road Kidderminster Blakedown Worcestershire DY10 3JN
01562 701333
Bewdley Christian Community Hall
59, Park Lane, Bewdley,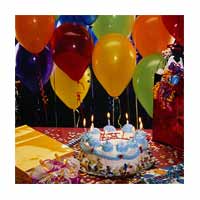 Worcestershire DY12 2HA
01299 402705
Chaddesley Village Hall
Brockencote Kidderminster Worcestershire DY10 4QA
01562 777051
Cookley Parish Hall
Lea Lane Kidderminster Worcestershire DY10 3RH
01562 852509
Bayton Village Hall
Bayton Village, Nr Kidderminster Worcestershire DY14 9LG
01299 832816
Areley Kings Village Hall
Areley Common Areley Kings, Stourport on Severn Worcestershire DY13 0NB
07939 318973
Wallheath Community Centre
Enfield Road, Wallheath DY6 0JT
01384 273744
St Peters Church Hall
Vicarage Drive Kinver DY7 6HJ
01384 873201
Stourbridge Rugby Club
Stourton Stourbridge DY7 6QZ01384 375000
If you wish to recommend changes to any of these details, please email us.