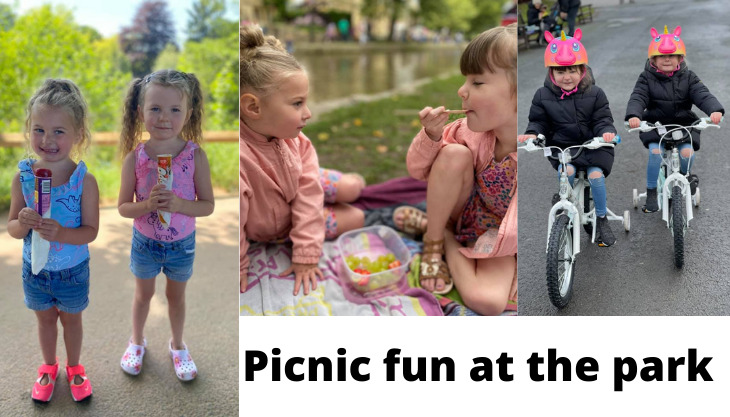 Arrow Valley Park is a great way to spend a day in the sunshine with a picnic.     You can cycle, skate ,scoot or walk round the lovely lake and have a play in the fantastic kids area too. There is a kiosk serving drinks, treats and the all important ice cream ! Plenty of parking around the vast site. On the outskirts of the park i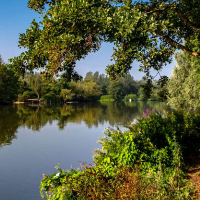 s a big skate park which charges a small admission.
Sanders Park is not far from the town centre with parking onsite plus a café too. There are football and tennis courts with a great kids play area as well as a skate park. You can have a circular walk around the duck pond and the kids can go and explore the play areas.
Droitwich Lido Park has multiple play areas that will suit all ages and is perfect for a lovely day out with a picnic. If you're lucky you could also have a swim in the Lido too. We did a mini tour of the town and took in the river and canal finding out all about the heritage of the town with it's glory days of Salt production.
Waseley Hills is a great day out for all the family includes 150 acres of Country Park and Local Nature Reserve which is owned and managed by Worcestershire County Council's Countryside Service. It consists of rolling open hills with
old hedgerows, pastures and small pockets of woodland with panoramic views over Worcestershire. The Windmill café have a great array of hot drinks and snacks , perfect for any hungry walkers. Lots of picnic benches by the kids play area plus parking and toilets.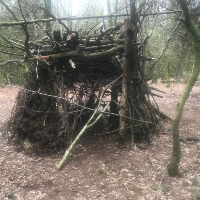 Lickey Hills Country Park  is 10 miles south west of Birmingham and 24 miles north east of Worcester. The 524 acres park is situated just south of Rednal and close to Barnt Green. It is half a mile west of Cofton Hackett. It is one of the oldest parks managed by Birmingham City Council. It's where J R R Tolkien got some of his inspiration for his books. You can loose yourself in the woods for hours but not get too lost as it's well sign posted plus there is a café at Warren Lane where the play area is situated . You can walk from Lickey Hills to the Waseley Hills and take in Bilberry Hill too which offers amazing views across Birmingham and beyond.
Worcester Woods Country Park is perfect for lazy summer days. Go bird spotting around the nature reserves. Play on the swings or perhaps book a barbeque. Set up your picnic blanket on the huge open field and grab an ice cream from the cafe as you watch the children play!
Younger children will enjoy spotting the Gruffalo along the trail at the Wyre Forest Discovery Centre. Older children can swing through the trees at
the Go Ape centre, based in the forest, or enjoy a family bike ride. There's also a recently developed playground, suitable for children with disabilities.
You can also watch the steam engines chug by from the beautiful lawns of Arley Arboretum. After your picnic, play in the maze, take up the Scavenger Hunt Trail or enjoy an ice cream from the Tearooms.
Discover history, myths and legends as you make your way to the top of the Clent Hills. Take in breath-taking views of Shropshire, the Cotswolds and  the Welsh borders. The hills are ideal for kite flying and are a popular spot for  geocaching. Nimmings wood car park has a picnic area, cafe