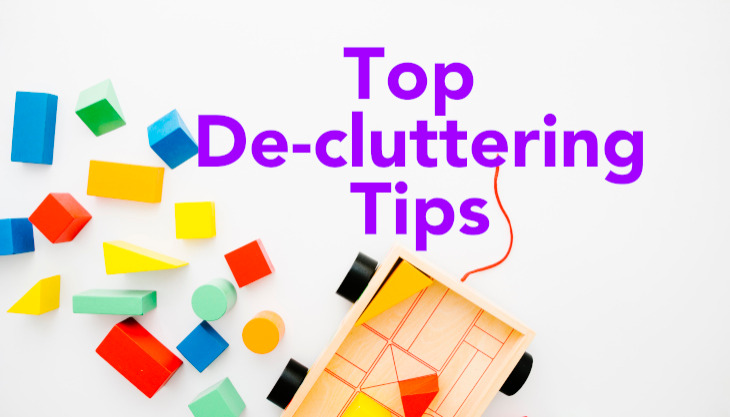 A great way to teach your kids about recycling, gifting and passing on items that they have grown out of or don't play with any more is to help them de-clutter their toys and clothes. So read on to discover our top tips for de-cluttering!
Segment items
Separate your items into things to keep and things to get rid of. Then decide on sub-piles of things to sell and things that need to be thrown away or recycled.
What shall I do with the items once I've decided on what to get rid of?
Book your stall at your local Mum2mum Market, being held at Ashby Leisure Centre & Lido throughout the year, amongst many more locations (see details below). Find a temporary space in your home to store the items you've chosen until the market runs (stay tuned to Raring2go! Burton and Ashby for times, dates and locations).
Where do I start?
Mum2mum Markets have some fab tips for you: read on to start your de-cluttering journey.
Start Small
Start small so that the whole task doesn't overwhelm you… smaller even than room-by- room. Start with one cupboard or drawer and finish it before moving on to the next. The last thing you need is stuff out all over the place while you are sorting. Keep it contained to as smaller space as possible and keep your sanity intact.
Break up the task
Don't attempt to clear out 10 years of baby stuff in one go!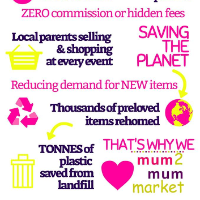 Dump the junk
Those cheap plastic toys that are played with for 5 minutes before they break…… bin them. Much as we hate to see anything destined for landfill there often is no alternative. Some might be recyclable (check for the recycling symbol on the underside and the local council website) If you haven't met the deadline the chances are you will never get it fixed… admit it and get rid.
Get the kids to help
Children are surprisingly ruthless when asked to help sort out their own toys. Ask them what they are prepared to give away and be astonished at their ruthlessness. Incentivise older kids- Encourage them to sell some of their old toys to raise funds to buy. This is a great way to introduce lifelong habits of regular de-cluttering and learning the value of money.
Click here for information on how to book your Mum2Mum Market stall.