Easy plants to grow with children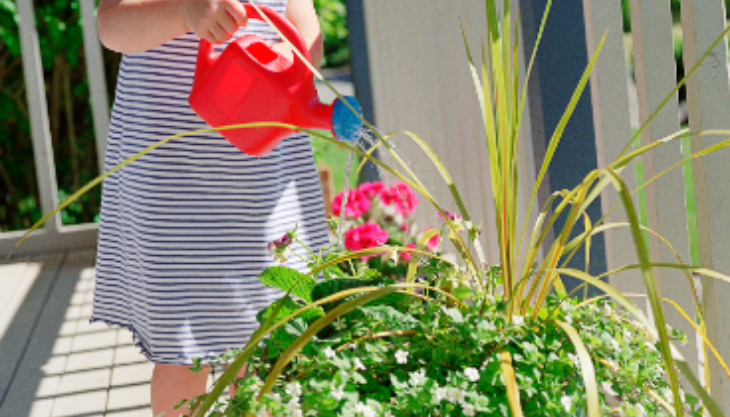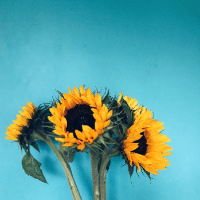 Children are often impatient so can become easily discouraged when they first try gardening, To help you make their first experience of growing things, a positive one, we've drawn up this list of easy things to plant.
Sunflowers
These grow easily from seed. Plant in pots from March time, in a sunny position. Measure how tall they get!
Primrose
A spring wildflower that comes in a variety of colours. Great for planting in pots and containers.
Radish
A great starter vegetable for children as they should be edible within a month
Lettuce
Can be grown all year round. Seeds start to sprout within  12 days.
Herbs
Try Chives, Thyme or Rosemary to make a little herb garden.
Sweet Peas
Grown in March/April for pretty flowers in June/July. Pick flowers and more will grow.
Tomatoes
You can plant in a growbag or in pots. Either plant tomatoes from seed indoors in the spring, or buy plants later on.
Forget-me-not
Pretty clusters of small flowers in either blue, white or pink. They love well-drained soil.
Nasturtium
Sow seeds in pots in spring, then make a colourful salad from the beautiful, peppery orange, red or yellow flowers.
Lavender
A pretty herb that produces beautiful scented flowers during the summer months. Cut and dry some to make pot-pourri.
Carrot
Sow carrot seeds thinly in a sunny area of the garden and they should germinate within 17 days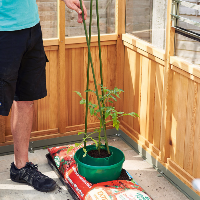 Strawberry
Dig up old plants and replace with new ones after three years to ensure a good crop of fruit. Long stems with small plants at the end, called runners, are sent out from the adult strawberry. Peg these stems down to the soil to encourage the small plants to root and produce new fruiting plants.
---
Equipment to get started:
Children love to have their own tools – just like mummy and daddy's – so this looks a nice piece of kit from Amazon to get them started: Kids Gardening Set.
Children will love these brightly coloured gloves! Kids Gardening Gloves
Roots, Shoots, Buckets and Boots: Gardening with Kids: this book would make a lovely birthday gift. it's fully ideas to help get families into the garden together.
---
Let us know how you get on! Better still, why not join our Facebook group, Raring2grow! where we share ideas with each other on gardening.