A Day out at Billingham Forum, Stockton-on-Tees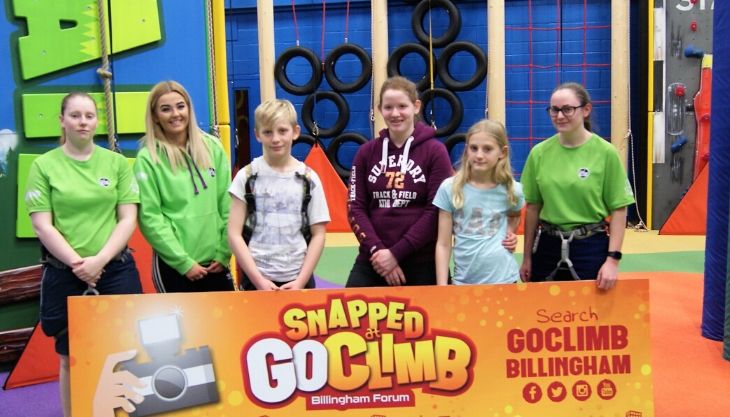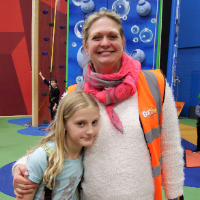 Raring2go! Readers Review An Action Packed Day Out at Billingham Forum
Go Climb and Ice Skating
Great kid friendly fun!
A Mum's perspective By Tracy Parkes
GoClimb it's so much more than climbing!
We came up from Scarborough for the day and didn't know what to expect. The kids loved the climbing. They'd expected a straightforward climbing wall but GoClimb is so much more. There are lots of different walls to climb; moonscape, ice climb, building and mountains, racing walls and and vertical drop slide to name but a few. There was something for all kids from 4 upwards – the little ones were having great fun and our 13-year-old climber loved it.
The staff were very helpful, patient and supportive, encouraging the kids in a fun and friendly way. Both my kids were very nervous but with the right encouragement made the leap of faith. They were buzzing.
My 9-year-old summed up the session well, 'Great kid friendly fun!'
We then went down to the 2pm ice skating session. The kids had only been on an ice rink once before so this was going to be interesting. All the staff were helpful and we quickly got boots and were on the rink.  It may be the winter Olympics, but Ice Skating's not for everyone; so, whilst the future Torvill and Deans are Bolero-ing around the rink there's a spectator gallery for the Mum's and Dads or a cafe in the foyer for coffees and snacks.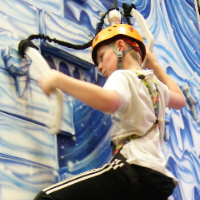 The hour and half session is just the right amount of time to have fun. Staff are on hand to help if needed and music makes for a party atmosphere. A great value for money fun day out, even has plentiful free parking too!
The Kids' perspective. By Robyn age 13, Jack age 11 & Halena age 9 
A fantastic day out for all ages.
GoClimb is a bright, colourful, fun centre for climbing, with a range of different activities for everyone.
The GoClimb Crew are very supportive and kind towards everyone encouraging people along and helping them get over their fears. You can go at your own speed and height on each of the walls. It was very safe but exciting. There were 4 particularly challenging activities that everyone had an opportunity to try, the ice climb, the leap of faith, the towers and the death slide! Climbers included children, teenagers and even some adults and everyone thoroughly loved it. GoClimb was incredibly enjoyable.
'It was fun when we raced up the walls side by side!'
'The leap of faith was scary at the start but by the end, with the help and support from staff and parents, I did it and was very proud.'
'The ice skating was fun and not too cold It was great fun and I quickly got the hang of it!'
The Ice Arena is a great attraction for the whole family, they provide penguins and snowmen for the little ones and people struggling with skating. A session is 90 minutes long. There is a spectator stand above and benches outside the rink for parents to watch or they can go on the ice and join in the fun! Staff and visitors are all very supportive towards you, encouraging you to persevere. There's a range of ages from young to old. A fantastic day out for all ages.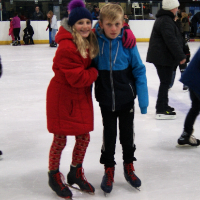 We would definitely recommend GoClimb and the Billingham Forum Ice Arena  100%
For more information visit:
Go Climb https://www.goclimb.co.uk/
Forum Ice Arena https://www.forumicearena.co.uk/
Thankyou to Tracy Parkes, Robyn Jack & Halena for their review!