7 Outdoor Activities from Fruits of the Forest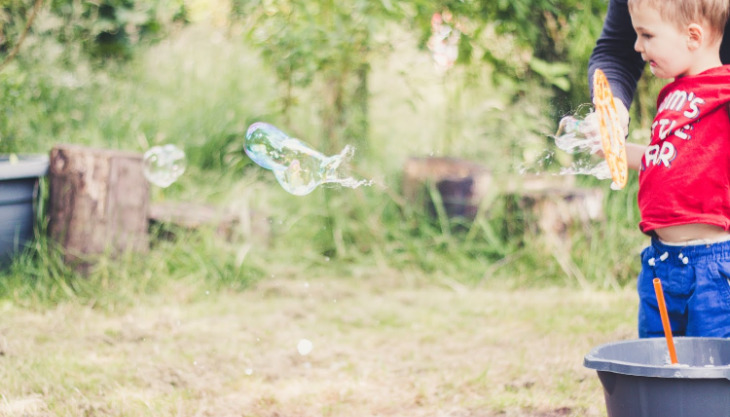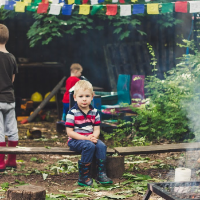 Get Creative with Fruits of the Forest!
Forest School Leader, Ruth Hill, has come up with 7 Outdoor Activities to keep children happy and busy in the fresh air. You may need a grown up to help you for some of these activities.  Follow the links in the title for each activity:
1. Make a Bird Feeder
You need bird seed, pine cone, lard and string. This is easy to do and the birds will love it.
2. Make a Bow and Arrow
Have fun with your own bow and arrow. You just need willow and string – and then your own imagination!
3. Spiders Web
Make a web with sticks, string and pipe cleaners. You could also use this method to make a Dream Catcher.
4. Make a Stick Man
Make a man/lady with a stick, clay googly eyes and clothes. You could make a whole family – and maybe do a puppet show.
5. Leaf Bashing
Or 'hammazone' as it's sometimes called, is a great activity and you will create a lovely print.
6. Natural Paint Brushes
Tie leaves such as thyme or conifer to a stick, using string or an elastic band. Paint onto paper or dip in water and paint on the floor.
7. Make a Hobby Horse
Stuff a sock with straw and shape it. Push a long stick/pole into the sock and tie it in place. Sew or stick buttons on for eyes. Stick on leaves for ears and add some reigns. Go and explore on your horse!
---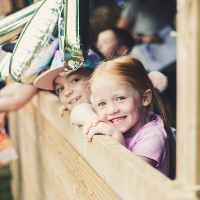 Run by Ruth Hill, Fruits of the Forest aims to help children grow in health and happiness.
Fruits of the Forest provide forest school fun for schools and Early Years in:
-Forest School-Level 3
-Fun active after school clubs
-Cooking clubs
-Support and advice on healthy eating
-Focus days
-Forest Birthday Parties in the woodlands at Pedmore CE Primary School.
Why not share photos of your creations on the Fruits of the Forest facebook page! 
If you want to know more about Fruits of the Forest, you can email Ruth here.