Jack and the Beanstalk at Redditch Palace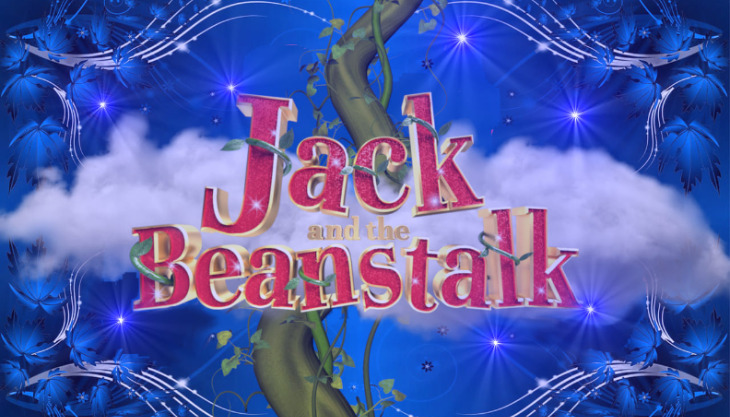 Wow! What a great start to the festive season by watching Jack and the Beanstalk at The Palace Theatre in Redditch.
We start with Jack and his family worried about not having enough money to pay the electric bill, they will have to sell Daisy the cow.
Jack unknowingly sells it to Fleshcreep who has it for the Giant. Dame Trott isn't best pleased with a bag of old beans  but a smile is put of her face when she meets the king . Jack has a smile on his face too as he loves Princess Jess and would do anything for her hand in marriage. Before he knows it, he says he will defeat the Giant to impress the king, what has he done? Is he brave enough? With a swish of the Fairy's magic wand , lots of ghosties and ghoulies , singing and dancing and slapstick and mayhem they head up the beanstalk!
Can J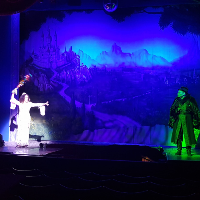 ack, A1 star Mark Read, save Princess Jess from the Giant ? Great singing from Mark who belts out some great songs.
Can Dame Trott get her man? Simon Howe as  The Dame is hilarious as always with lots of innuendos and mischief !
Can Simon juggle his way out of trouble? Jay Rawlings is a Guiness World record holder, who's juggling and magic is amazing but not much help to Jack!
Will Princess Jess be saved by Jack? Andrea Valls star of CBeebies Waffle the Wonder Dog has an amazing  singing voice and great chemistry with Mark which makes for a great performance.
The whole cast are fantastic with great songs, jokes and good old panto fun, The Redditch Palace Theatre has done it again by producing another A1 show- congratulations to everyone involved.
I want to add that I watched the show alongside lots of school children from Tenacres School in Redditch and it was so lovely to see their little faces laughing , singing along and shouting at the stage(when asked to)- it warms your heart! Plus they were so well behaved a credit to the school.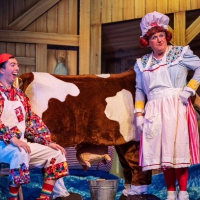 For a great family day out book here you won't be disappointed!