A great day out at Birdland Park and Gardens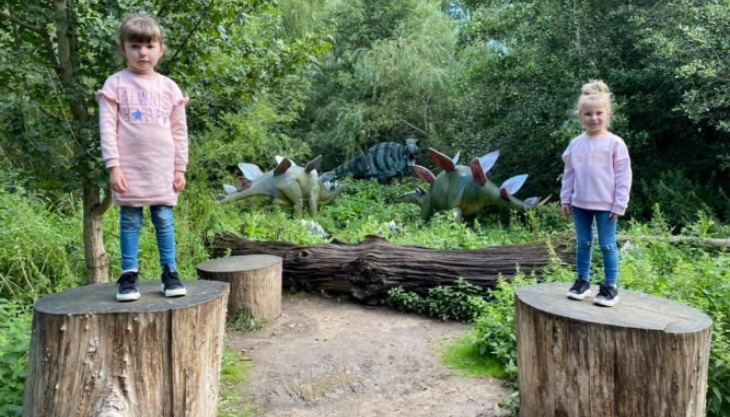 After a few days of rain we were looking forward to being back outdoors at Birdland Park and Gardens. We arrived nice early as we wanted to make the most of the day in Bourton on the Water.
First stop was the majestic King Emperor Penguins , I could watch them for hours as they're so interesting . They walked around having a chat to each other and going about their business in such a joyous way , it was truly captivating. I'm sure I made friends with one as we had a lovely chat when he came right up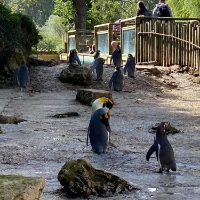 close to me or perhaps he thought I had food for him? Either way I thought it was fabulous!
Next we ventured on into the park and looked at all the different birds from all over the world . Some were on full display and some we had to find hidden in the trees's or bushes , which the girls loved . Who can spot the bird first ?! We learnt lots of interesting facts about their eating habits, where they were from and how they develop. The Kookaburra was a firm favourite along the mighty Flamingos who were all on their one leg, we couldn't resist having a stand on one leg to see how long we could do it for? Not long as it happens !!
Dare we go on a Jurassic Journey? Of course we do the girls love all things Dinosaurs and couldn't wait to  follow the path and explore . Along the trail were foot prints, clues and lots of interaction features that the girls liked to try , which Dinosaur made which sound? They were a bit noisy!!
After all the walking , looking and learning it was time for a cuppa and a juice from the lovey cafe which was very reasonably priced. The girls had play in the fab pay area while we watched and drank our tea. We felt so re- freshed and Raring2go that we went back to see the penguins and ended up going back round again as we enjoyed it so much !!
Ava and Harper enjoyed a lovely day out at Birdland Park and Gardens and they both gave it a double thumbs up! When are we going again , they asked!!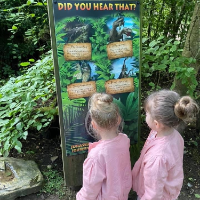 Also it's worth taking a picnic, chairs and towels to spend a day in Bourton-on-the-Water where you can sit along the lovely stream and the children can have a paddle. Lots of tea shops, ice cream parlours and shops for you to look around.
Lisa Bayliss – Raring2go Bromsgrove and Redditch