Dog Days Out: Walks with your 4-legged friends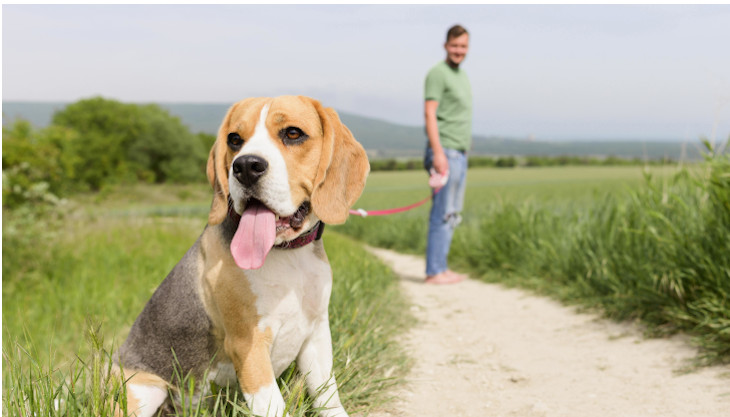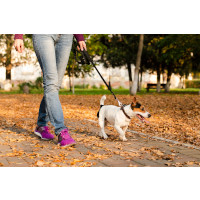 There's nothing better than getting out in the open air for a walk amongst nature – especially here in the heart of the National Forest. There are so many things to do and see here in the Midlands, but which are suitable to take your dog along to? Here are our top dog-friendly locations, attractions, pubs and cafes.
COVID-19 UPDATE: Please check with each venue for visiting information
The National Memorial Arboretum (NMA), Alrewas, DE13 7AR
A vast 150-acre woodland site, home to more than 300 memorials and an abundance of wildlife, greets visitors to the NMA. Dog walkers are welcome to use the designated hard-standing dog walking paths on site, and a special dog walking map is available free of charge. There are also tether posts around the site to allow visitors to explore memorials off-route (dogs aren't allowed on the memorials themselves). Click here to download the special dog walking map. For up-to-date visiting information, click here.
Rosliston Forestry Centre, Rosliston, DE12 8JX
Rosliston Forestry Centre is a firm favourite amongst locals, surrounded by snowdrop woods, winding paths, lakes and play areas. The centre is home to the Hub Café (guide dogs only), children's play areas and a sensory garden. Well-behaved dogs are welcom, but need to be kept on leads on and around surfaced paths, play areas, ponds and picnic areas. However, the expansive site also has lots of open areas for your four-legged friends to enjoy – but they should be kept within sight and return to heel when called.
Branston Water Park, Lichfield Road (A38), DE14 3HD
You can't tell by looking at it, but Branston Water Park was once an open-cast quarry pit. Now, it's home to hundreds of species of plants and animals, a small café, children's play area, fishing spots and varied walking trails. Dogs are welcome and there are dedicated 'dog dip' water entry points for hot days.
Hick's Lodge; Grounds Café, Moira, LE65 2UP
Hick's Lodge is a fantastic cycling destination, with accessible paths, lakes, bridleways and woodland areas. The Grounds Café is very dog-friendly (leads required) and even has doggy treats on offer. Dogs are welcome in all areas, but be aware of the many cyclists.
Chaddesden Park, Derby, DE21 6LA
Chaddesden covers 24 hectares and dates back to the 18th century. There's lots to do in the park, including a café, children's play and water play areas, the newly refurbished BMX track, King George V football fields, a multi-use games area, the friends group pavilion, Chaddesden Bowls Club, Chaddesden Library and much more. There's plenty of open spaces for dogs to hurtle around, and the stream is a favourite dip-spot on sunny days.
Moira Furnace & Country Park, Swadlincote, DE12 6LX
Open all year round, the Moira Furnace Museum & Country Park is home to the Museum of Iron-making and Social History, offers narrowboat trips along the canal, fishing on its banks, woodlands for exploring and is great place for a picnic. Dogs are welcome in the park areas and on the towpaths.
Dog-friendly Cafes
The Honey Pot Tea Room, Rosliston, DE12 8HZ
Poochies of Packington, Leicester, LE65 1WJ
Skinny Kitten Café & Bar, Barton-Under-Needwood, DE13 8AA. Dogs are allowed in their courtyard
National Trust Properties, Midlands
Most National Trust Properties in the Midlands have a dog-friendly policy, with signs and instructions for dog-walkers on when and where leads are necessary. Generally, some courtyards and formal gardens are out of bounds, but this doesn't stop our four-legged friends from careering around their abundant outdoor spaces. Have a look at Calke Abbey, Kedleston Hall and Hardwick Hall for more information.
The Heights of Abraham, Matlock, DE4 3NT
If your four-legged friends aren't afraid of heights, they can travel for free in the cable cars at the Heights of Abraham! At the summit, there is 60 acres of estate to explore – a mixture of woodlands and wide open spaces. Walk the 'Waggy Tails Way' with your furry friend while the other members of your group take a guided cavern tour down below (dogs aren't allowed into the caverns). The Waggy Tails Way is a 25 to 30 minute walk over the top of Masson Hill which has been designed to finish just around the corner from the exit of the Masson Cavern, so you can be reunited with your group once they've finished their tour.
Elvaston Castle Country Park, Derby, DE72 3EP
This country park in Derby has been recommended as one of the best places to take your dog, with low-lying muddy patches and a huge 321 acres of open parkland. Leads should be used in the central courtyard, and dogs aren't allowed in the local nature reserve.