A review of One Snowy Night at Mac in Birmingham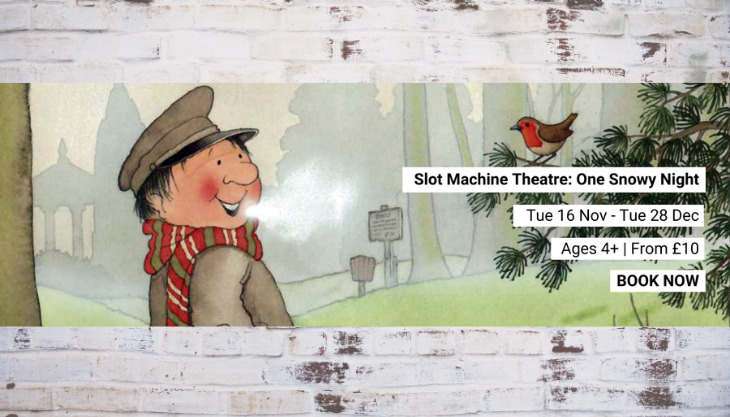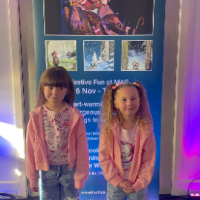 We had a lovely afternoon at Midlands Arts Centre – also known as MAC based at Cannon Hill Park watching One Snowy Night with Percy the Park Keeper.
Before we went into the theatre we had  a play in the play ground after a walk around the park to get rid of a bit of our excitement!
We had a hot chocolate and a biscuit to warm ourselves back up once inside the Mac before heading excitedly to our seats. All the staff are helpful and we were soon in our seats waiting for the curtains to open.
Percy the Park Keeper came on stage talking about all his jobs that he has to do in his park and he had a chat to the birds. We were enthralled from the start with the very clever cast and their songs were very funny . Percy was supported by two ladies who were in charge of all the animals that are Percy's friends, it was so clever how they switched from one animal to the next with different voices for each animal .
The weather has gone very cold in the park , Percy has gone to bed with a cup of coco but he hears a knock on the door, who could it be? It's Squirrel, she is is very cold and can't get to sleep and wants to stay with Percy . Percy very kindly  lets her stay . As they settle down there is another knock on the door, who is it this time ? It's the rabbits, they are cold too ! How many animals can Percy fit into his hut on a cold snowy night ? What else is going bump in the night ? Would you share a bed with a badger?
Mayhem ensues for Percy as he tries to help all his friends in the park get warm with hilarious mishaps as he can't please everyone!
One Snowy Night by Slot Machine Theatre is a must see show for all the family this festive season, it's a warm hug of a show and we came out feeling very happy and joyful. It was so lovely to swith off from our busy lives and lose ourselves in a lovely story about friendship and patience.
Book HERE to see an amazing show!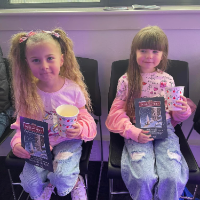 Review by Lisa Bayliss , Ava Mills age 6 and Harper Mills age 5